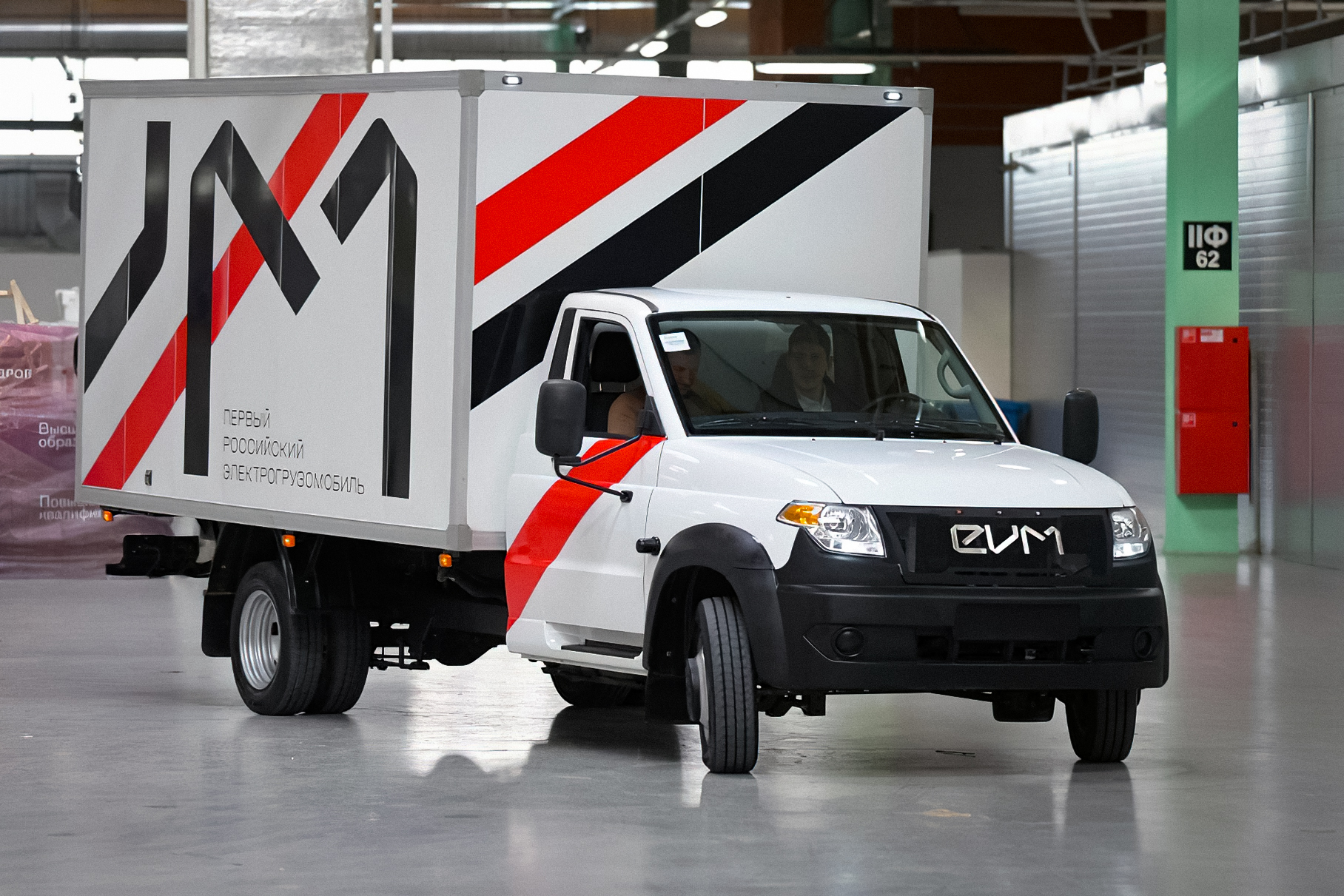 The development of the EVM PRO electric truck has been completed in Moscow. The model was presented by Electric Vehicles Manufacturing RUS, which had previously been involved in the project of the "battery" UAZ Profi. The EVM PRO was based on the same UAZ with an extended base, in which more than 30 domestic developments were used, including power electronics, an engine and an on-board computer. The battery design is also Russian, but the lithium cells themselves are purchased from Chinese firms with which a two-year contract has been signed. By the end of the year, it is planned to assemble 50 such machines.
EVM PRO can be ordered in various modifications – manufactured goods, with a refrigerator body and others on request. The curb weight of the electric truck is 3.5 tons, so it can be used inside the Moscow Ring Road. Payload is limited to one ton. The domestic electric motor accelerates the car to a maximum speed of 80 kilometers per hour, and the Chinese lithium-iron-phosphate battery provides up to 300 kilometers on a single charge.
Electronics, including power, on-board computer and software in EVM PRO are domestic. The share of localization, according to the developers, reaches 99 percent.
In the summer, Electric Vehicles Manufacturing RUS signed an investment contract with the Ministry of Industry and Trade, according to which it is obliged to implement the project in 4.5 years. The plant for the production of trucks, consisting of three workshops, will be located in the Technopolis Moscow special economic zone, which will help reduce the cost of production. Moreover, the engine stator will be manufactured using the equipment used in the production of Tesla. In total, the plant will have about a hundred machines, which will make it almost independent of supplies from outside.
In November 2022, the company will test trucks, in December it will release the first batch of serial EVM PRO. Next year, it is planned to reach full production capacity, which will amount to a thousand cars a year.
At the end of September, the Motorinvest plant in the Lipetsk region began production of Evolute electric cars. Chinese Dongfeng models will enter the market under the new Russian brand. The i-Pro sedan with a 163-horsepower engine, a power reserve of up to 420 kilometers and a price of 2.9 million rubles was the first to roll off the assembly line.
On standby: future novelties for Russia