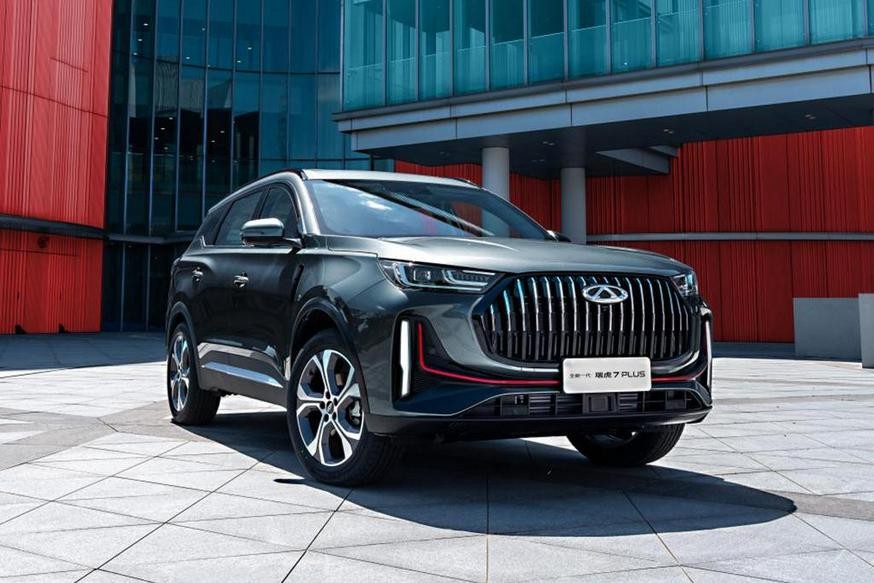 According to preliminary data, the transformed "traditional" SUV will be available exclusively with a powerful 1.6 turbo engine, while a one and a half liter engine is still provided for the pre-reform model.
Last summer, Chery introduced the Tiggo 7 Plus DP-i plug-in hybrid in China with a rather aggressive look and a redesigned interior. Then it was believed that such a design would be exclusive to the hybrid SUV. Now it turned out that the "traditional" SUV received similar improvements. Local specialized media believe that this is a restyling of a purely gasoline Chery Tiggo 7 Plus, which appeared in the Chinese range of the brand just a year ago (this modification is not sold in the Russian Federation). However, it is possible that the cross will complement the family – in this case, the pre-reform Plus will come up with some new prefix.
New headlights, a grille with vertical wedges and a rear bumper with large twin exhaust pipes switched to the gasoline Tiggo 7 Plus from the hybrid without changes. But the front bumper was slightly modernized: the "traditional" cross has original diode sections of running lights. Compared with last year's Plus, the taillights have become different – they have "transparent" sections, in addition, an inscription with the name of the brand now flaunts on the die that unites the optics.
The new Chery Tiggo 7 Plus is 20 mm wider (now 1862 mm) and 51 mm lower (1695 mm) than the pre-reform crossover, the length (4500 mm) and wheelbase (2670 mm) are the same.
Inside, the gasoline SUV also repeated the hybrid, the only difference is in the finishing materials. Compared with the pre-styling Plus, they replaced the scoreboard, although the "tidy" and the screen of the multimedia system no longer became (each display with a diagonal of 12.3 inches), the cross also received new door cards, a steering wheel and a central tunnel. There is no longer a large touch-sensitive "climate" control unit with washers; instead, there is a narrow sensory strip under the air vents.
The Chinese write that the updated Chery Tiggo 7 Plus will only be available with a 1.6 petrol "turbo four" with a capacity of 197 hp. (290 Nm), which is paired with a seven-speed robotic gearbox with two clutches. The pre-reform Plus still has a 1.5 turbo engine (156 hp, 230 Nm) in combination with a six-speed "mechanics" or a variator. Well, the hybrid has an installation with a 1.5 turbo engine, a traction motor and a motor-generator, the total output is 326 hp. and 510 Nm. In any case, the drive is exclusively front-wheel drive.
The purely gasoline new Tiggo 7 Plus will enter the home market before the end of this year. Chery has not yet announced export deliveries.