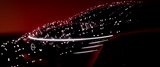 THE Nissan announced that its vehicle assembly plant in Canton will become the center for the production of electric vehicles in the USA. The Japanese automaker is transforming Nissan Canton with the latest EV manufacturing technology, to support the production of two brand new, purely electric vehicles.
The investment for EV production will amount to $ 500 million, maintaining and upgrading almost 2,000 jobs, with production expected to begin in 2025.
"Today's announcement is the first of many new investments that will revolutionize EVs in the United States," said Ashwani Gupta, CEO of Nissan Motor Corporation, Ltd. "Nissan is investing heavily in Canton's future to build a truly leading EV unit."
This investment supports 2030 Nissan Ambitionto offer 23 electric models for the brands Nissan and Infiniti worldwide, including 15 purely electric vehicles, by 2030.
The Ambition 2030 will offer exciting, electric vehicles and technological innovations. Taking into account the critical environmental, social and customer needs, the Ambition 2030 supports its goal Nissan to strengthen mobility and not just for a cleaner, safer and inclusive world.
THE Nissan has set itself the goal of achieving carbon neutrality in its global operations and product life cycle by 2050, pursuing further innovations in electric propulsion and manufacturing technology. As part of this effort, the Nissan aims to have 40% of its US vehicle sales volume purely electric by 2030, with even more to be electric.