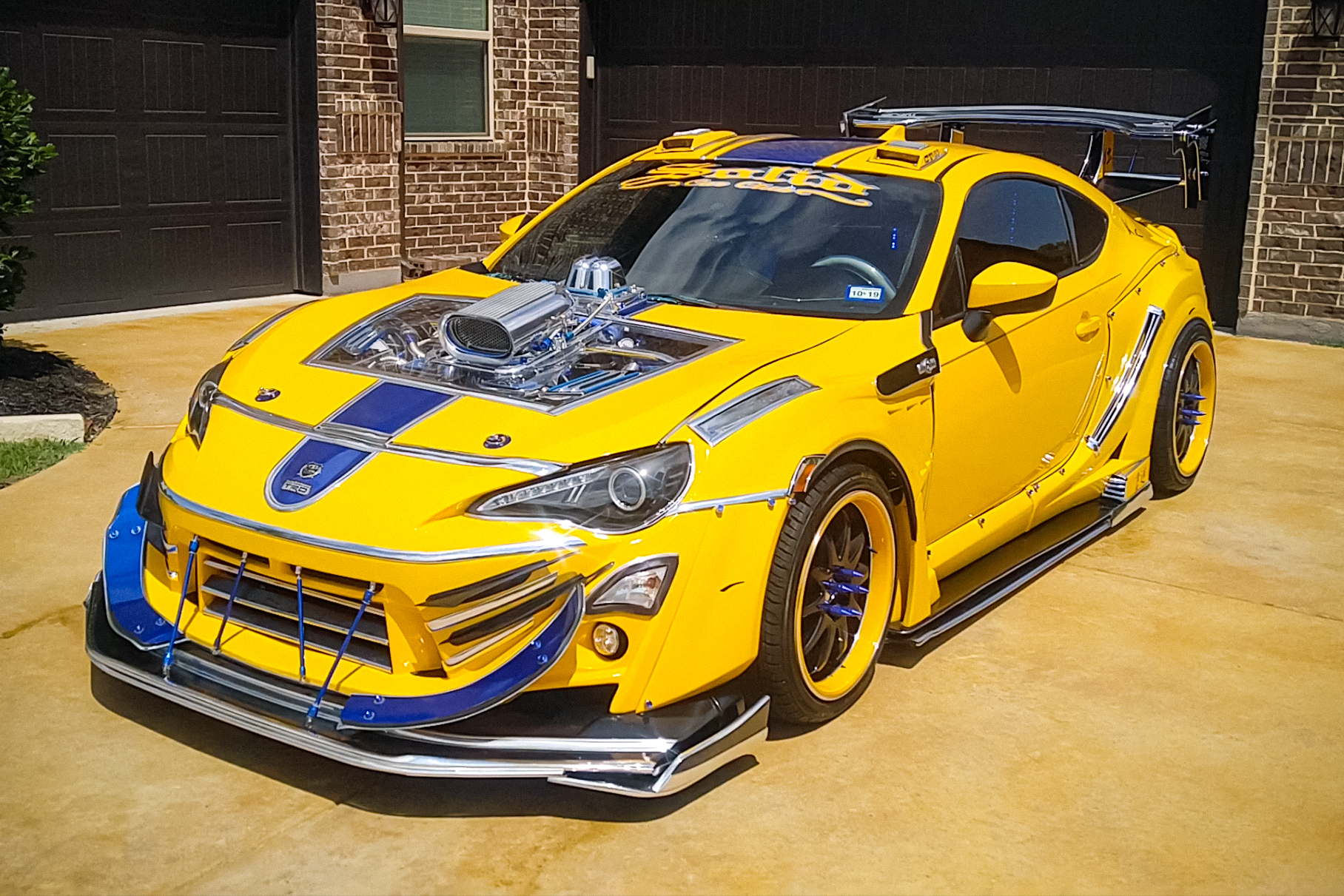 A video dedicated to an unusual tuning project based on the Toyota GT 86 was published on the Web. The owner of the car modified the sports car with a number of dubious decisions. As a result of numerous improvements, the iconic model was turned into a car stylistically reminiscent of vehicles from the first films of the Fast and the Furious film franchise. An unusual tuning project, of course, attracts attention on the roads, but there are many questions about the practicality of such modifications.
The modified GT 86 was painted in a bright yellow, which was complemented by dark blue and chrome exterior details. The sports car received extended wheel arches, enlarged side skirts, new rims, as well as a huge front splitter and a racing rear wing. In addition, the car was equipped with Lamborghini-style doors, blinds on the rear side windows and imitation air intakes on the roof.
In the interior of the sports car, racing seats with five-point seat belts, several multimedia screens and a new audio system were installed. Speakers and amplifiers appeared in the trunk. Under the hood of the GT 86, innovations also appeared, but for the most part they are purely decorative. For example, as a container with nitrous oxide.
In December last year, a photo of a handicraft modified Toyota Supra appeared on the Web. The owner of the sports car equipped the model with controversial exterior elements in the style of Bugatti and Chrysler.
Crazy Toyota car tuning