This week, official pictures were published showing visual changes to all modifications of the updated Vesta. Today we will present what the restyled cross-universal will look like.
A few days ago we published renderings of the updated sedan, now the SW Cross version is next in line. The all-terrain station wagon appeared in the range of the domestic automaker in 2017, it became the serial version of the Vesta Cross Concept, which premiered two years earlier at the International Motor Show in Moscow. Thanks to the images that have appeared recently, we have the opportunity to assess the nature of the changes in the appearance of the car during restyling.
At the front, the cross-station wagon will change more significantly than the sedan: there will be a new bumper with large decorative inserts on the sides and a new radiator grille with large hexagonal honeycombs, which will become a feature of all-terrain modifications. The headlights, like on the sedan, will become a little narrower at the junction with the grille and will receive LED filling. New optics, similar to the sedan, will appear at the rear. There's also a new trunk lid with a slightly higher license plate niche and a larger brand designation. The bumper will change quite noticeably, which will receive a decorative insert with imitation of exhaust pipes.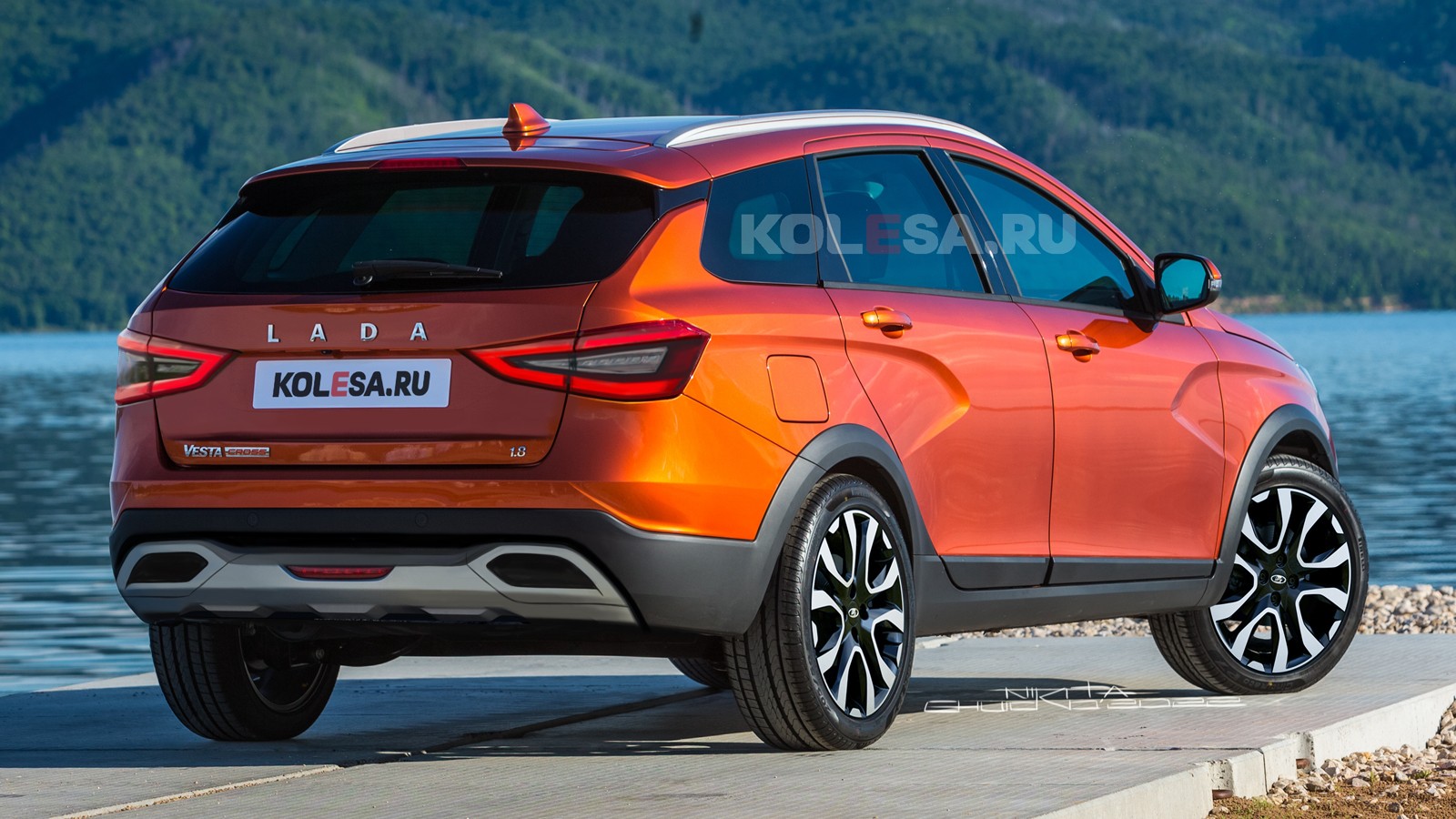 As has been said more than once, a new front panel with a large vertical screen of the multimedia system, a climate control unit unified with the Renault Duster and Arkana crossovers, and an electronic instrument panel (in rich trim levels) will appear in the cabin. Also in the interior of the cross-versions will be the Ride Select driving mode switch, which originally appeared on the XRAY Cross hatchback. The engine range will remain the same.
The premiere of new items is expected in the coming weeks.
Today in Russia, the current cross-station wagon can be purchased for 1,069,900 rubles (1.6 MT, 106 hp). A slightly more powerful 113-horsepower version with a CVT will cost 120 thousand more. There is also a modification with a 122-horsepower 1.8 and "mechanics" – from 1,099,900 rubles. All versions are front wheel drive.
Recall that according to the results of sales in January this year, Lada still ranks first in the TOP-25 most popular cars in Russia (by brand).