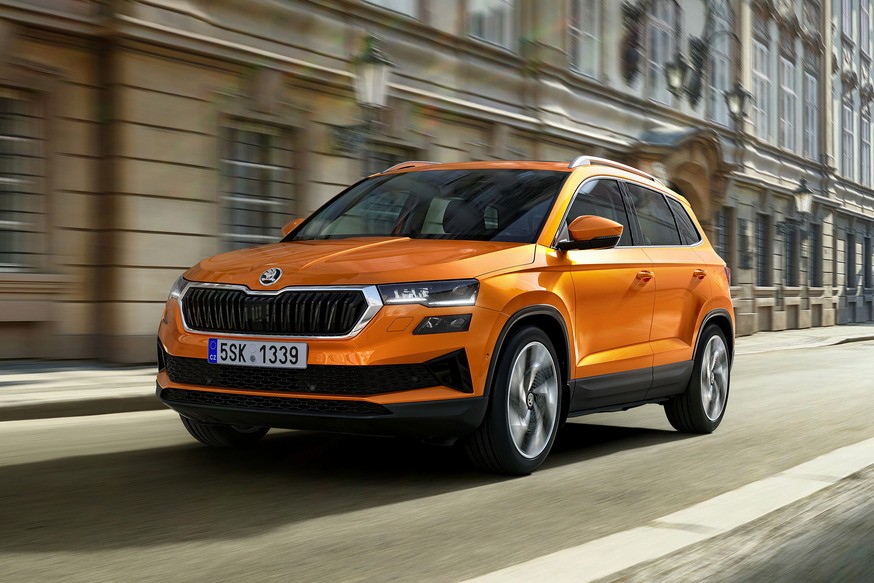 The exterior design of the compact SUV was corrected, there are new things in the cabin, but they are modest. Cross-country equipment for the Russian Federation is the same.
In Russia, full-fledged sales of the Skoda Karoq crossover started only at the beginning of 2020, while in the Old World the model debuted back in 2017. But with restyling, we, apparently, will not have a strong delay: an updated Vehicle Type Approval (OTTS) has appeared in the Rosstandart database, into which a modernized SUV has been entered. The certificate will come into force on February 28 this year. As before, crossovers for Russia are produced in Nizhny Novgorod at the facilities of the GAZ Group.
Recall that in Europe, the refreshed Karoq opened in November 2021, they are already accepting orders for the model, the start of deliveries to customers is scheduled for spring. The crossover got "broken" headlights: the running lights are now divided into two parts, the shape of the blocks located below has changed. The model also received more aggressive bumpers and an enlarged spoiler, a wider grille, and narrower taillights. For the "old-world" model, matrix head optics are provided for an extra charge, and the lights, starting from the "average" configuration, have dynamic direction indicators. Most likely, our Karok will have similar solutions. Well, even earlier, the Russian version was promised a new body color – orange.
In the cabin, LED backlighting has been improved, in addition, there are more trim options. From the new equipment put by Skoda Karoq in Europe, there are electric adjustments of the passenger seat and an auto-braking system when reversing, in addition, the lane assistant has learned to determine all the markings and roadworks. In the Old World, the virtual "tidy" is now included in the "base", but in the OTTS of our cross, the "digital dashboard" is still listed in the "on request" field.
As expected, after the restyling, the Russian Karok retained the 1.6 MPI aspirated gasoline and the 1.4 TSI turbo four with a capacity of 110 and 150 hp. respectively. The base engine is still combined with a five-speed "mechanics" or a six-speed "automatic", the turbo engine is paired with an 8AKP or DSG-7. All-wheel drive is only available for a cross with 1.4 TSI and a DSG box. In Europe, the reform technology was also not affected, but the range of engines there is different: petrol "turbo engine" 1.0 TSI (110 hp) and "turbo four" 1.5 TSI (150 hp) and 2.0 TSI (190 hp; this engine is only for the "sported" version of the SportLine), plus a 2.0 TDI turbodiesel (116 or 150 hp).
Probably, in the near future, the Russian office of Skoda will announce the start of accepting applications for the restyled Skoda Karoq. A pre-reform SUV today costs from 1,705,000 rubles at a price.