The British brand MG, which is part of the Chinese automaker SAIC, has revealed details about the compact electric station wagon MG5 Electric for the continental European market. Sales will start in March and MG5 Electric will not have direct competitors for at least a year.
The MG brand went to the Chinese in 2005 after the collapse of the MG Rover Group: the former British manufacturer of light sports cars switched to the production of mass Chinese consumer goods, after which its presence in Europe for a long time was limited to its historical homeland, that is, Great Britain. In 2019, in the wake of the general electric car hysteria, MG Motor Europe was formed to attack the mainland. The active phase of this offensive began in 2021, when the updated MG ZS compact battery SUV and the flagship MG Marvel R Electric crossover joined the MG EHS plug-in hybrid crossover.
The fourth model, the MG5 Electric compact station wagon, was announced back in March last year with a promise to start sales in October, but was somewhat delayed – the market launch was postponed to March 2022. The MG5 Electric is actually a converted Chinese Roewe Ei5 (the Roewe brand is not officially represented in Europe), which went through a restyling in 2021. In the UK, a pre-styling station wagon is still being sold, and an updated version has been prepared for the mainland, with a more elegant exterior design and a completely new interior. At the same time, China already has a completely new MG5 coupe sedan, which has not yet reached Europe.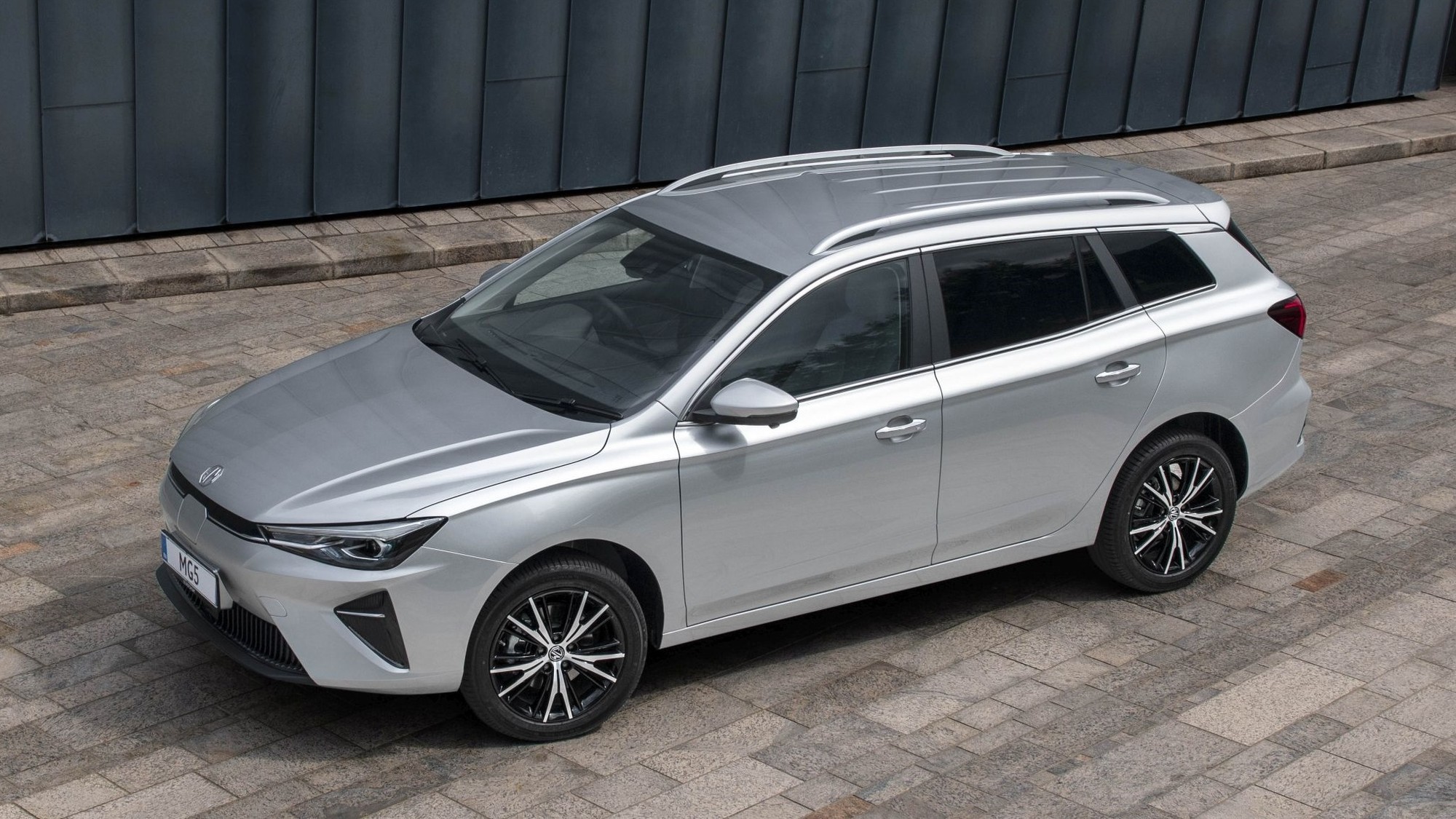 The MG5 Electric is presented as the only electric station wagon in Europe, which is true – none of the competitors have "trains" in such a body yet, everyone now rests on crossovers (in fact, the same station wagons, only slightly raised). The closest analogues are expected in 2023 from the Stellantis corporation – these are the Opel Astra-e Sports Tourer and Peugeot e-308 SW battery wagons. MG, therefore, has every chance to skim the cream off a niche that has been occupied by no one.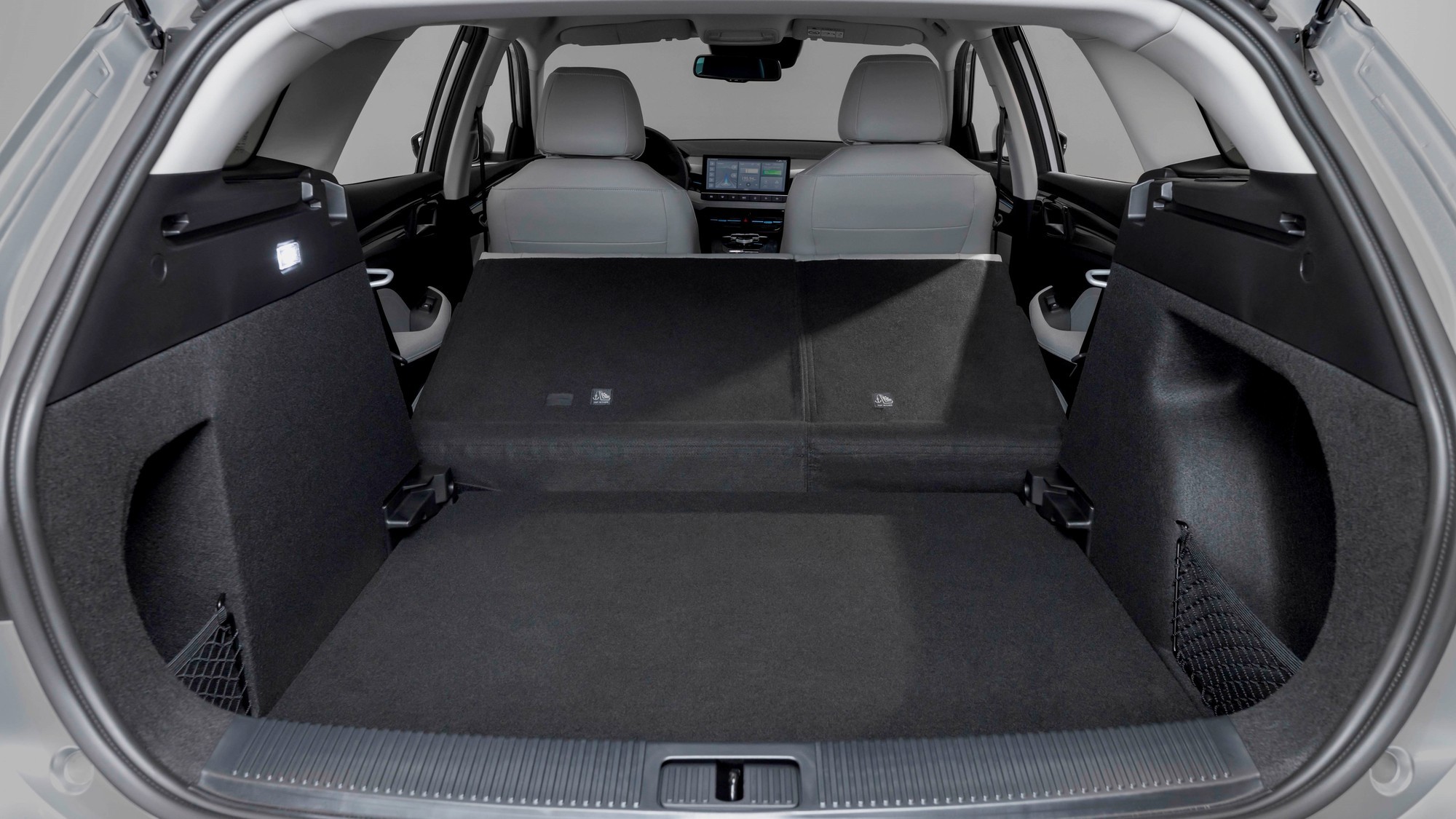 The characteristics of the MG5 Electric have been significantly adjusted compared to those set out in last year's announcement. The current overall length is 4600 mm, width is 1818 mm, height is 1543 mm, wheelbase is 2659 mm. Trunk volume – 479 liters, with the rear seats folded – 1367 liters. Curb weight – 1562 kg.
There are two power plants, both involve a single electric motor on the front axle. On the Standard Range version, it delivers a maximum of 130 kW (177 hp) and 280 Nm and comes with a 50.3 kWh battery that can last up to 320 km on the WLTP cycle on a full charge. On the Long Range version, maximum power is reduced to 115 kW (156 hp) at constant torque, battery capacity is increased to 61.1 kWh, and the WLTP range is up to 400 km. Acceleration to 100 km / h in both cases takes 8.3 s, the maximum speed is 185 km / h. The maximum charging power is only 87 kW. There is a 2.2 kW household socket on board for charging household appliances, electric scooters and other low mobility devices.
The basic Comfort package is quite rich: there is a set of electronic driver assistants MG Pilot (adaptive cruise control, lane keeping system, blind spot monitoring, etc.), air conditioning, all-LED "optics", seat heating, rear view camera, virtual 7- inch instrument panel, 10.25-inch touchscreen infotainment system with navigation, six-speaker audio system, four USB ports and more.
Prices in Germany – from 35,490 euros to 38,490 euros without government subsidies, with them a burgher can become the proud owner of a Chinese battery "shed" already for 25,920 euros. For comparison, let's say that the most affordable electric hatchback Volkswagen ID.3 is now in Germany from 36,960 euros (without subsidies).
Last year, MG sales in Europe (including the UK) totaled 52,546 vehicles, three times more than in 2020. Of this volume, 21,946 were in continental Europe (in 2020 there were 7,200 cars). This year, cumulative sales in Europe should reach 150,000 cars – not sure what will happen, but we'll see. In 2024, the MG brand plans to return to the production of sports cars, the first should be the production version of last year's Cyberster concept.