Yesterday, fresh spy photos of the new Japanese crossover in camouflage film appeared on the Web, thanks to which we have the opportunity to imagine what it will look like.
Last week, Mazda released the first teasers of its first crossover, which will be built on a new rear-wheel drive platform. This fact certainly affected the appearance of the SUV, because one of its most interesting features is the proportions characteristic of cars with a classic layout. First of all, this is a long hood, a relatively short front overhang and an impressive distance between the front door and the wheel arch (the so-called "prestige distance").
As for the front end, it will be made in the style of other new products of the brand, including the updated CX-5 and the new CX-50 crossover. The model will receive a branded radiator grill, visually combined with the headlights, including due to the narrow LED strips of marker lights "piercing" it. The sidewalls are made a little simpler in shape compared to the CX-5, there are practically no noticeable stampings. At the rear, strongly horizontally elongated lights with original LED light graphics will appear, and twin angular exhaust pipes, reminiscent of some Mercedes-AMG models, can also be noted.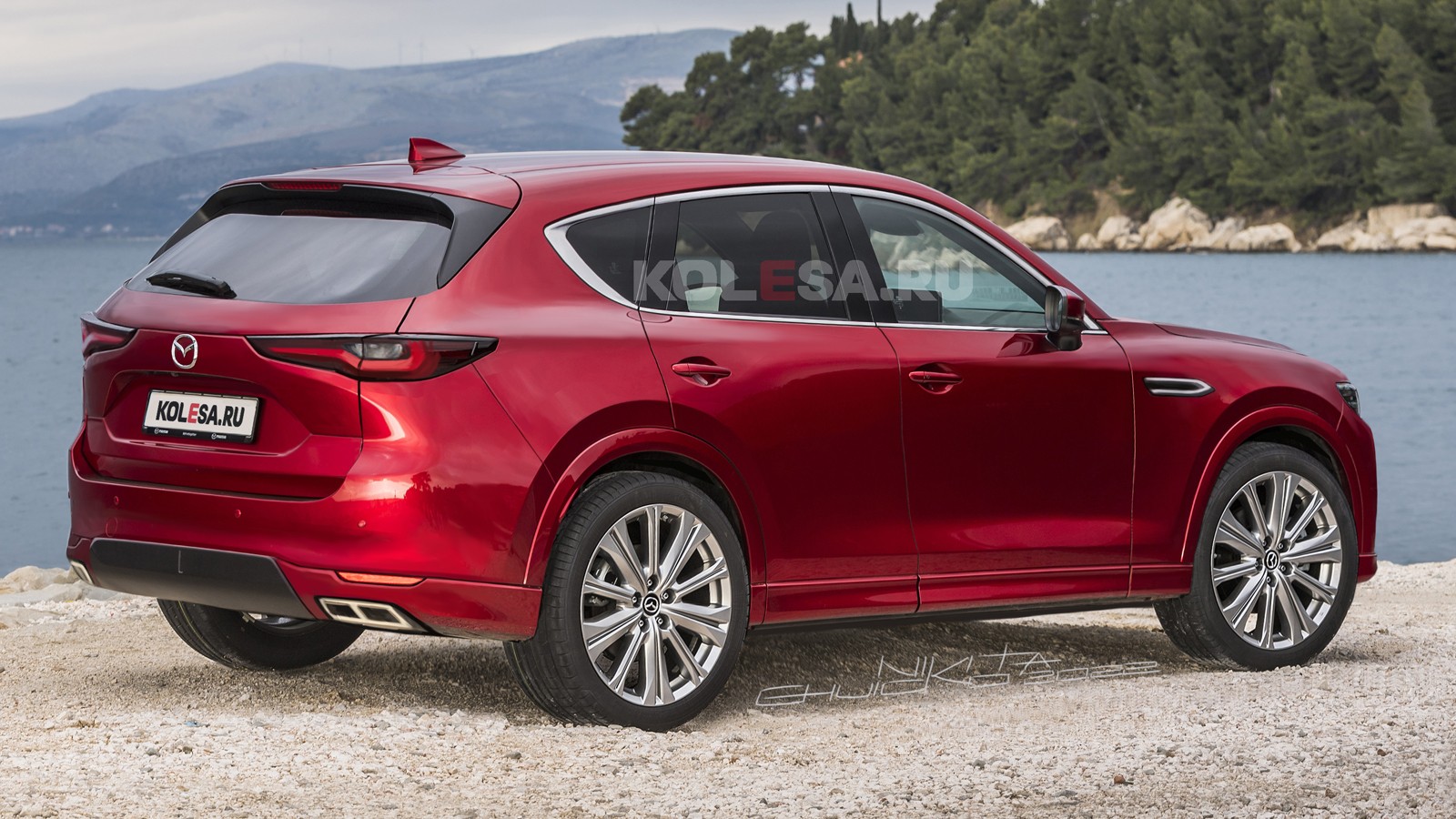 As already mentioned, the novelty is based on a new platform with a main rear-wheel drive and a longitudinally located engine. The CX-60 will be the brand's first "large models" (Large Product Group). First of all, the crossover is addressed to Europe, where it will be presented in the form of a rechargeable hybrid with a 4-cylinder 2.5 and an electric motor, the total return will be over 300 hp. Also in the range will be in-line 6-cylinder Skyactive-X and Skyactive-D (petrol and diesel, respectively) paired with a 48-volt starter-generator.
The premiere of the new Mazda CX-60 will take place on March 8.
It is not yet known whether the novelty will appear in Russia. Today, only two crossovers of the brand are officially presented in our country, the youngest of which CX-5 can be purchased for 1,919,000 rubles (2.0 MT, 150 hp, front-wheel drive). A version with a 194-horsepower 2.5, all-wheel drive and an "automatic" will cost at least 2,441,000 rubles. The second crossover is the CX-9, which is offered with a single 231-horsepower 2.5, automatic transmission and all-wheel drive. Its price tag is noticeably larger and starts at 3,310,000 rubles.
Recall that at the end of last year, Mazda updated the MX-5 roadster.