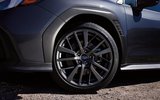 Consumer Reports has issued the so-called 'Brand Report Card', the car industry's annual 'progress check', and the findings of this survey are interesting.
Subaru emerged as the company that makes the best cars, with a score of 81 units. Seventy-eight units were received by BMW and Mazda, while 77 were received by Honda and Lexus, followed by Audi (75), Porsche (74), Mini (74), Toyota (74), and Infiniti (72).
Tesla came 23rd on the list, with 60 points, collected by Chevrolet and Mercedes.
Last came Jeep, with a score of 45 points. Alfa Romeo (50), Land Rover (49), Mitsubishi (49) and GMC (48) were also low.
The rationale behind this list is based on the inclusion of various factors, such as reliability, customer satisfaction based on a specific rating, but also the tests performed by Consumer Reports itself.
The full list is at the link here.