MINI has launched the new Countryman for testing, which will not premiere until 2023 at the earliest. According to Motor1.com, which has obtained spy photos of a camouflaged prototype, the model will be based on the FAAR platform from the BMW X1, and the car itself will become larger and likely to acquire a three-door version. In the meantime, you can consider some details of the cabin, which the spies managed to look into.
The current second-generation Countryman has been on sale since 2016, and in the spring of 2020, the model underwent a planned restyling in the middle of its life cycle. The assembly is organized in the Netherlands. The fact that the third Countryman had already been launched into development became known last fall: then it was reported that the production of the novelty would be transferred to the German Leipzig to the BMW plant, where 1-Series and 2-Series Active Tourer cars are assembled, and they will be produced there as a regular Countryman with ICE, and its electrified version.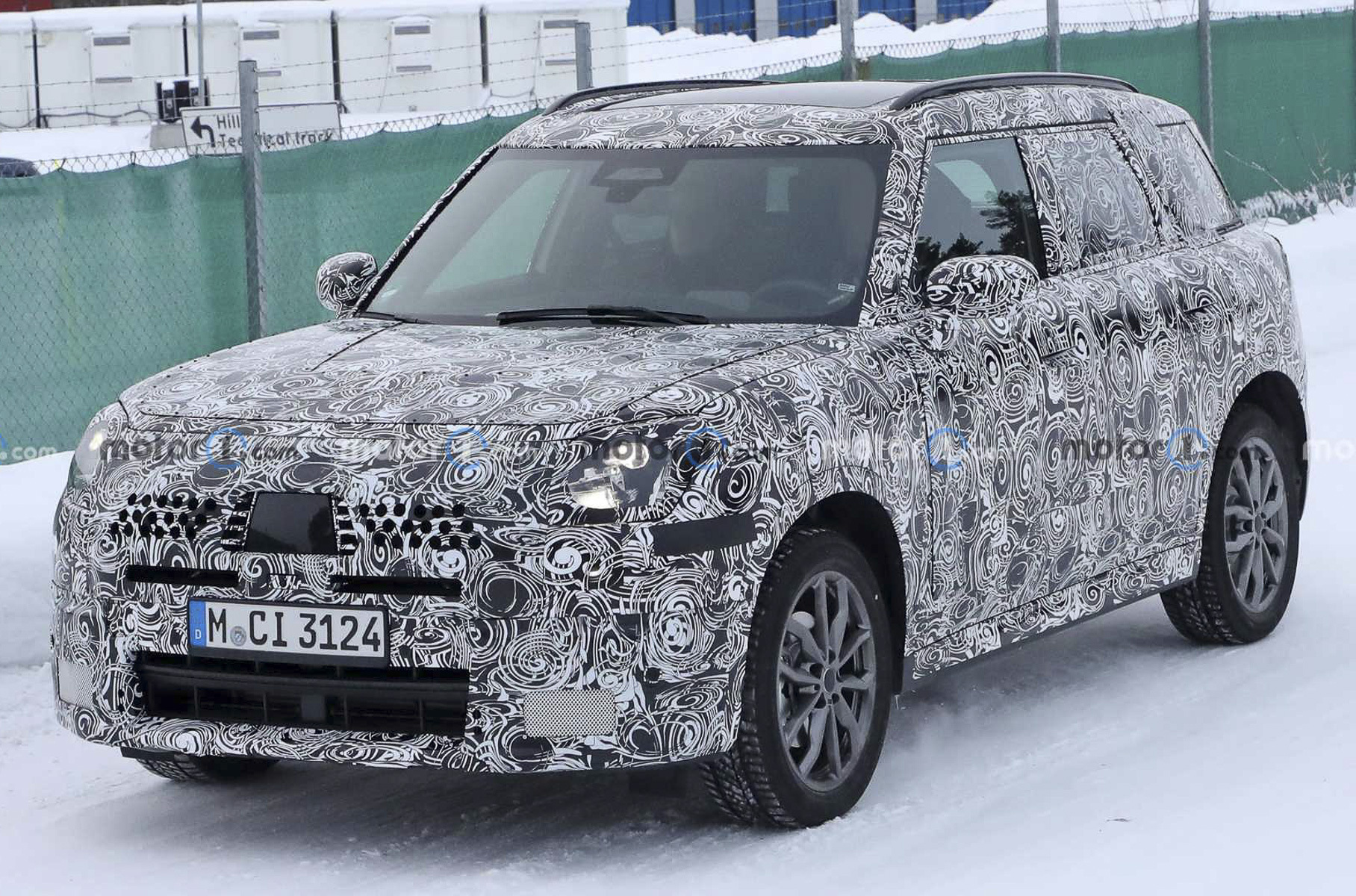 With the change of generation, the Countryman is expected to step into the compact crossover class while retaining its authentic design.
Judging by the pictures of the interior, in the center of the front panel there will be a large display in a round frame traditional for the brand. The number of physical buttons, following the trends, will be reduced to a minimum, and an oval digital instrument panel will appear behind the wheel. You can also notice a retractable head-up display and a switch labeled Experiences ("experience"), which is most likely responsible for selecting driving modes.
Information about engines for the third generation Countryman has not yet been officially confirmed. According to one version, the model will be offered with gasoline and diesel engines with an electric superstructure in the form of a 48-volt starter-generator. A plug-in hybrid Countryman is also expected.
Forgotten concept cars: mid-engined MINI