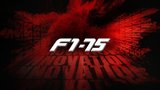 Ferrari is preparing to make the official presentation of the team and its car for 2022 tomorrow, Thursday 17/2, at 15:00 Greece.
However, he did not count on the leaks, which have so much bothered this year's presentations of the teams.
After Red Bull, Aston Martin and Williams, Scuderia also saw its car hit social media, almost 24 hours before it was officially unveiled.
Here is the photo in question:
What seems in the first phase is the return to a deeper red, but also the presence of black in the rear wing, referring to the 1990 car.
Push-rod is the front suspension, not pull-rod as assumed by the Italian media.
The team will be led by Charles Leclerc and Carlos Sainz this year as well.