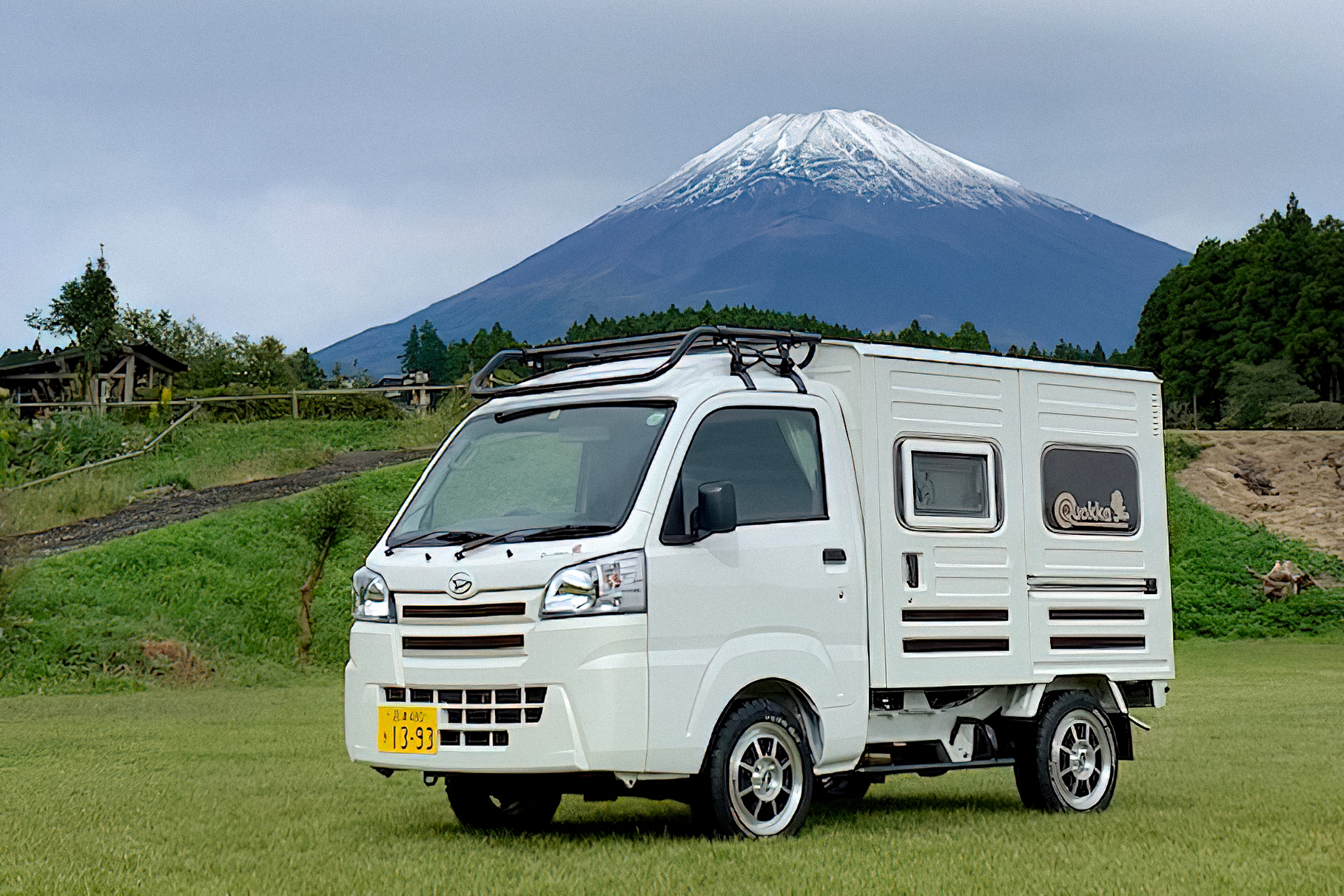 By the way, the table slides down when not in use: since the motorhome is too small for a separate sleeping area, according to Daihatsu's idea, a flat floor can be used for sleeping. The length of such a bed reaches 1830 millimeters, and the width is 1230 millimeters, which is slightly less than a full-size mattress.
In terms of equipment, the Quokka has a 16-liter refrigerator and microwave hidden under wooden planks, powered by a 100 amp-hour battery. The list also includes a socket, USB inputs and a heater.
Daihatsu is going to make "Kwokki" to order. The starting price of such a motorhome is 2,579,500 yen or 1.7 million rubles, and the Japanese estimates the most expensive option with all the appliances and solar panels on the roof at 2,898,500 yen (1.9 million rubles).