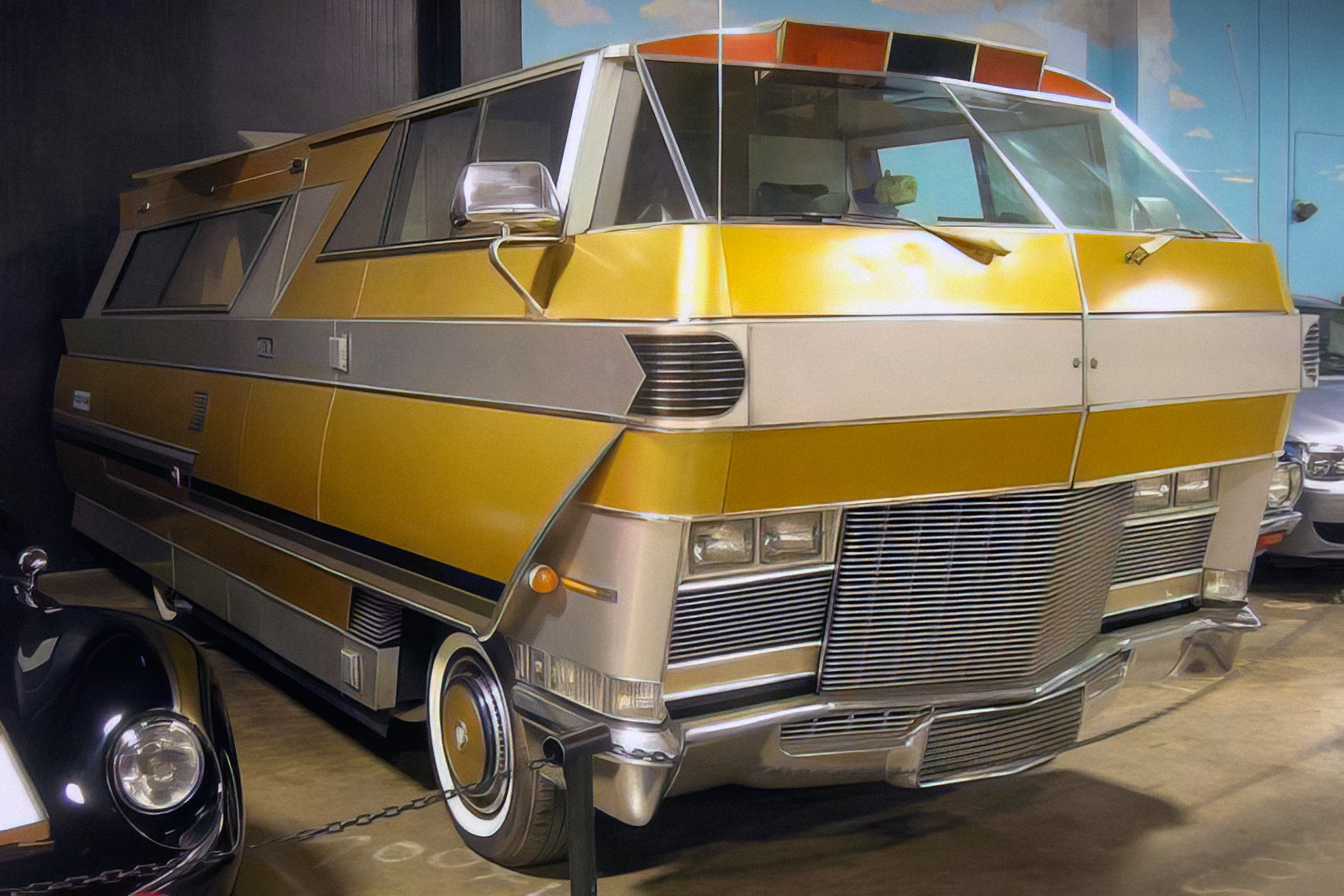 However, one motorhome was not enough for the creator. In 1988, Paul created a second version of the machine, which he called Star Streak II. He created a motorhome made in a similar style based on the 1976 Cadillac Eldorado.
Inside, the car received a similar layout, including a kitchen and dining area, a living room, a bedroom and a toilet.
Under the hood of the car, a 6.6-liter V8 from an Oldsmobile Toronado with a capacity of 200 horsepower was installed. At the moment, both unique motorhomes are in American automobile museums.