A Ferrari 488 in a hardcore Pista modification was completely destroyed in an accident on the S10 expressway in Poland. The incident took place near the town of Vyzhysk in the north-west of the country. According to local media, the driver of the mid-engined Pista at some point lost control of the supercar, which at high speed flew into a metal fence and literally rammed it through, flying into a ditch.
As seen in the images published by Wasze Media, the Ferrari was so low (only 1206 millimeters) that it went under the fender, while completely smashing the front with a carbon fiber hood, windshield and rear windows, as well as crushing the roof. Emergency services quickly arrived at the scene of the accident, but it turned out that the driver was not injured, despite the depressing appearance of the coupe.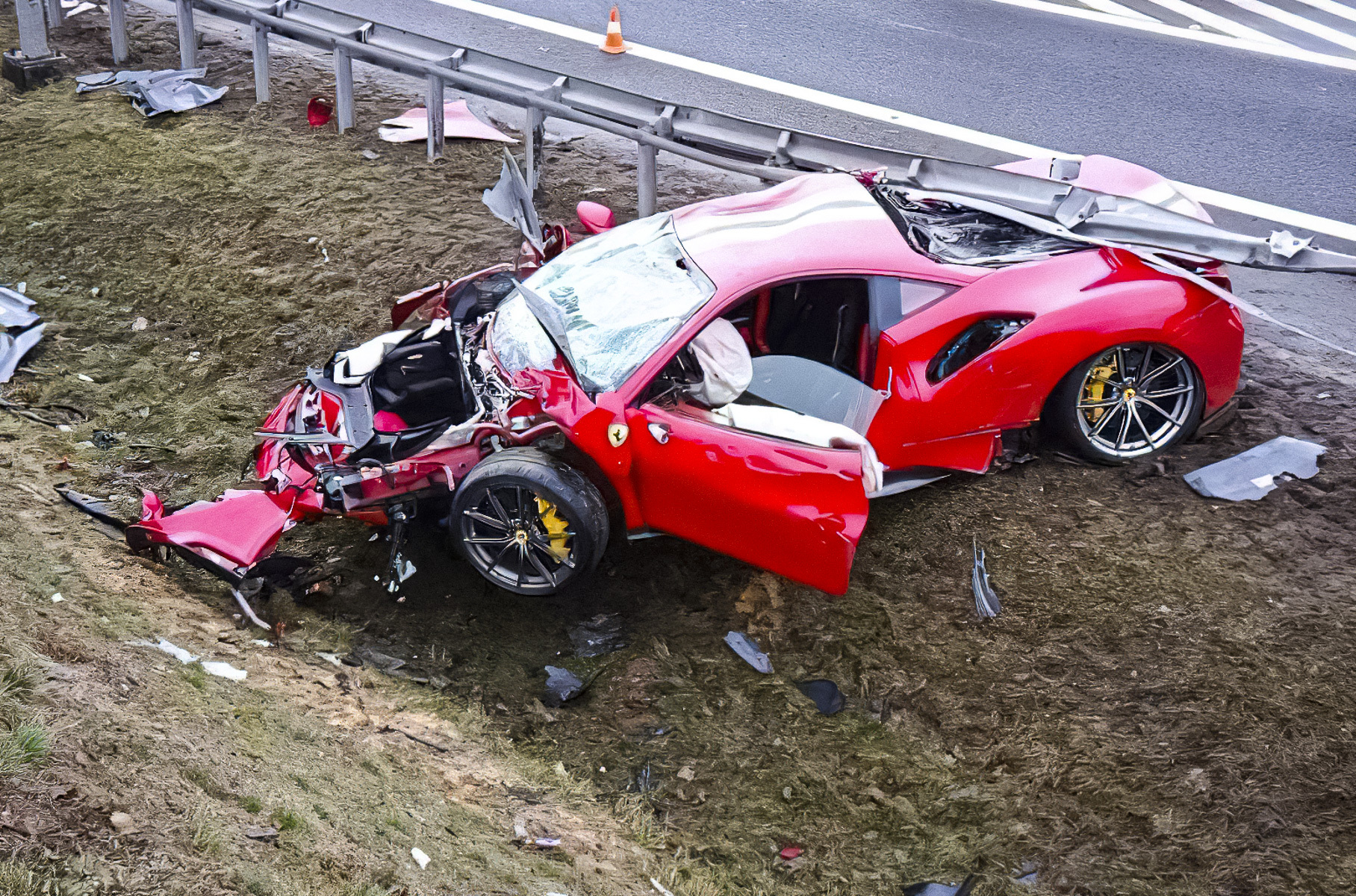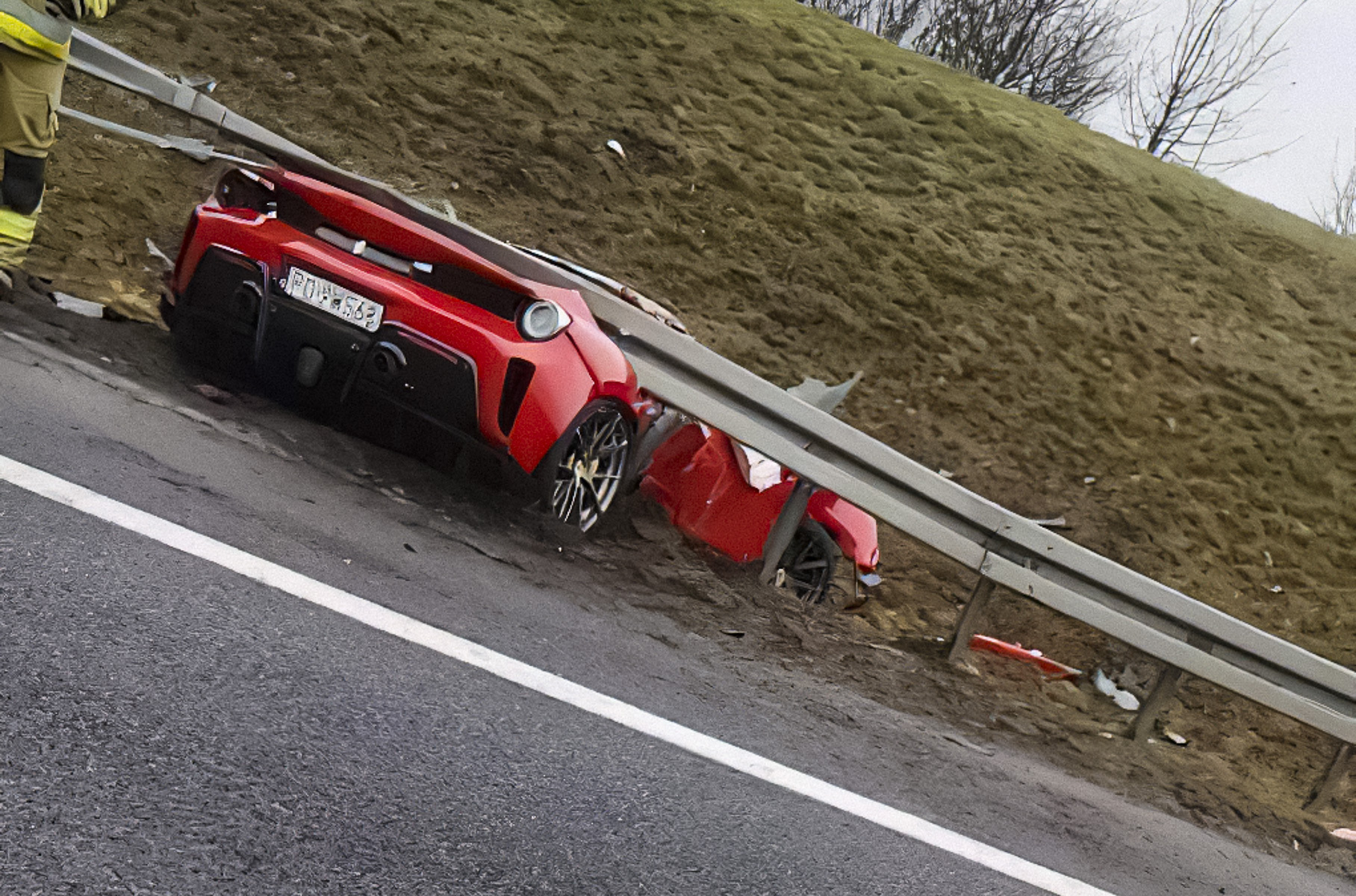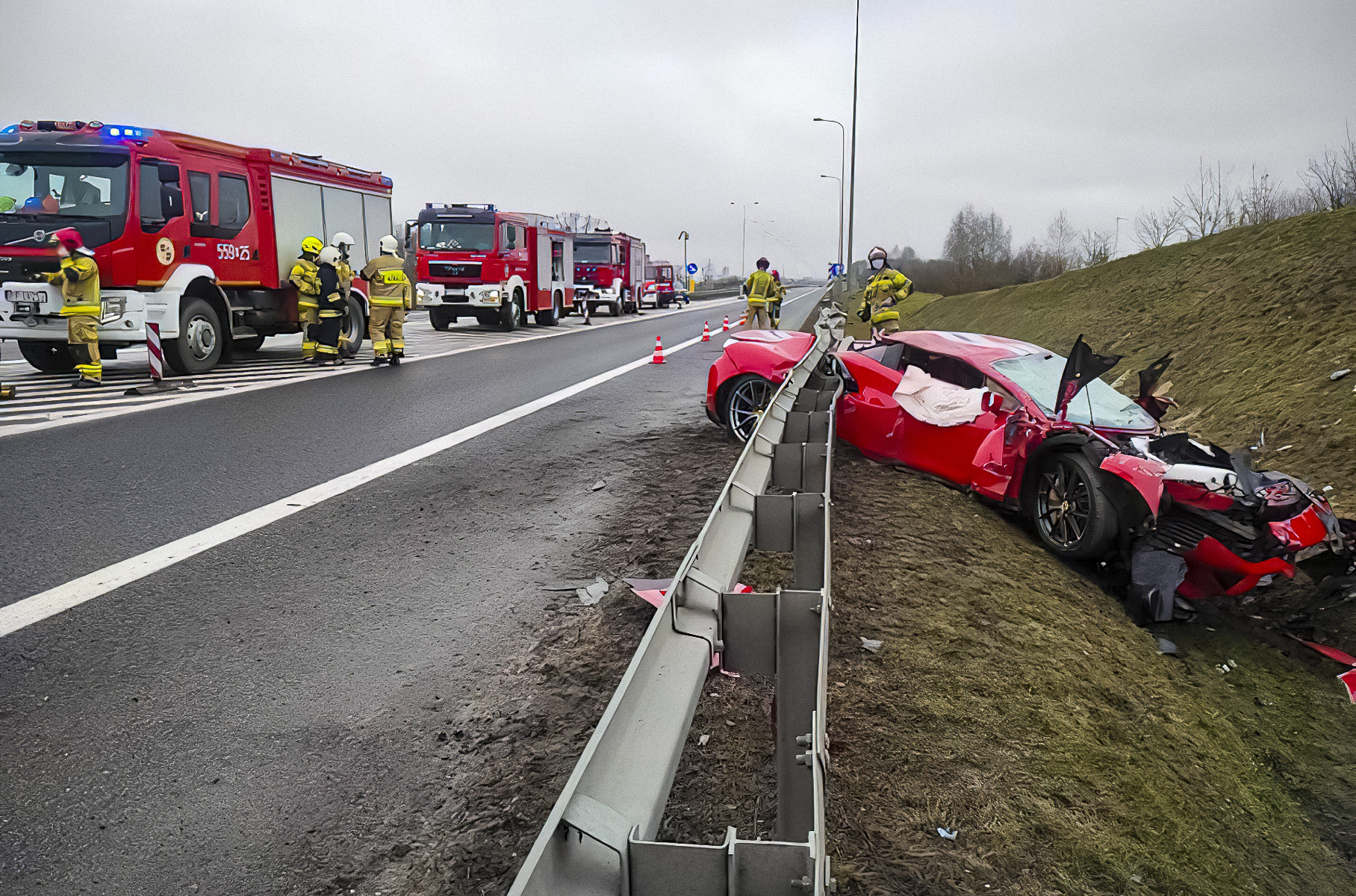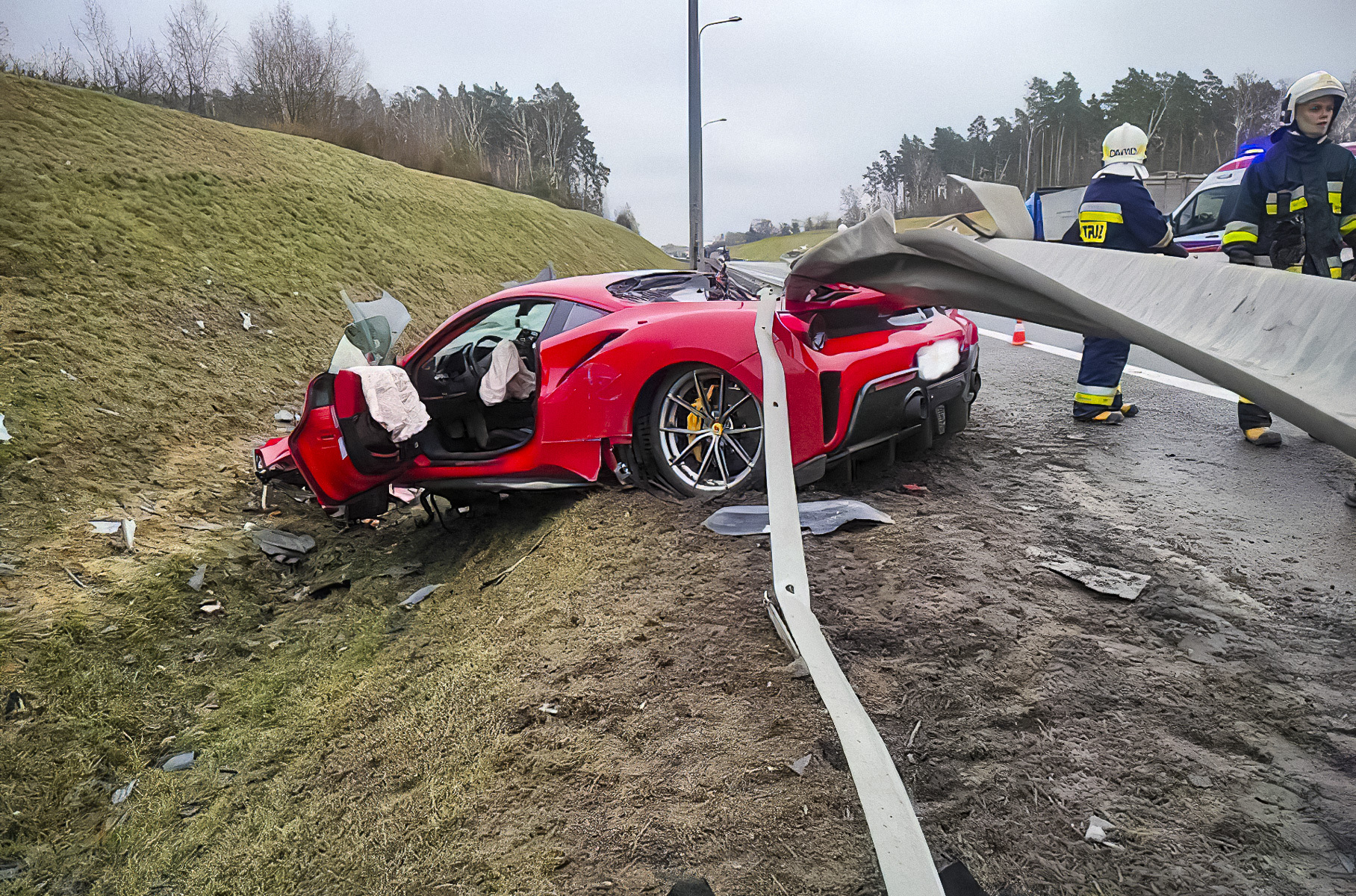 The cause of the accident could be the weather: perhaps the road on this section of the highway was too slippery, and the speed of the Pista was too high, and the wheels lost traction. In any case, now the Italian supercar will be scrapped, although there is a small chance that the engine and transmission can be restored.
Pista ("track" in Italian) is an extreme modification of the 488 GTB. It is equipped with a 3.9-liter "twin-turbo" V8, issuing 720 horsepower and 770 Nm of torque. The hood, bumper group, spoiler and interior elements are all made of carbon fibre, making the supercar weigh 91 kilograms less than the GTB.
Less than a month ago, an even more expensive Ferrari was smashed in the Netherlands – the rarest Enzo worth about three million euros (approximately 261 million rubles) and produced in a circulation of 400 copies. The supercar belonged to the brand's local car dealership, and at the time of the accident, a dealership mechanic was driving the car. It was reported that the man did not cope with Enzo on the track.
The sound of coins