Camakuruma is a small concept caravan designed and made in Japan. Its name is a combination of two Japanese words, kamakura and kuruma, meaning igloo and car respectively. And this is no accident: the interior of the residential module resembles the winter dwelling of the Eskimos thanks to the walls that look like cubes of ice stacked on top of each other. The unusual concept is a collaboration between Hoshino Resort Alz Bandai, Camping Car Co., and Toyota's development and prototype department.
The basis for Camakuruma was the compact camper Robinson 771, which, in turn, is based on the platform of the Toyota Hiace minibus. From the outside, the concept does not look too remarkable – all the most interesting is hidden inside.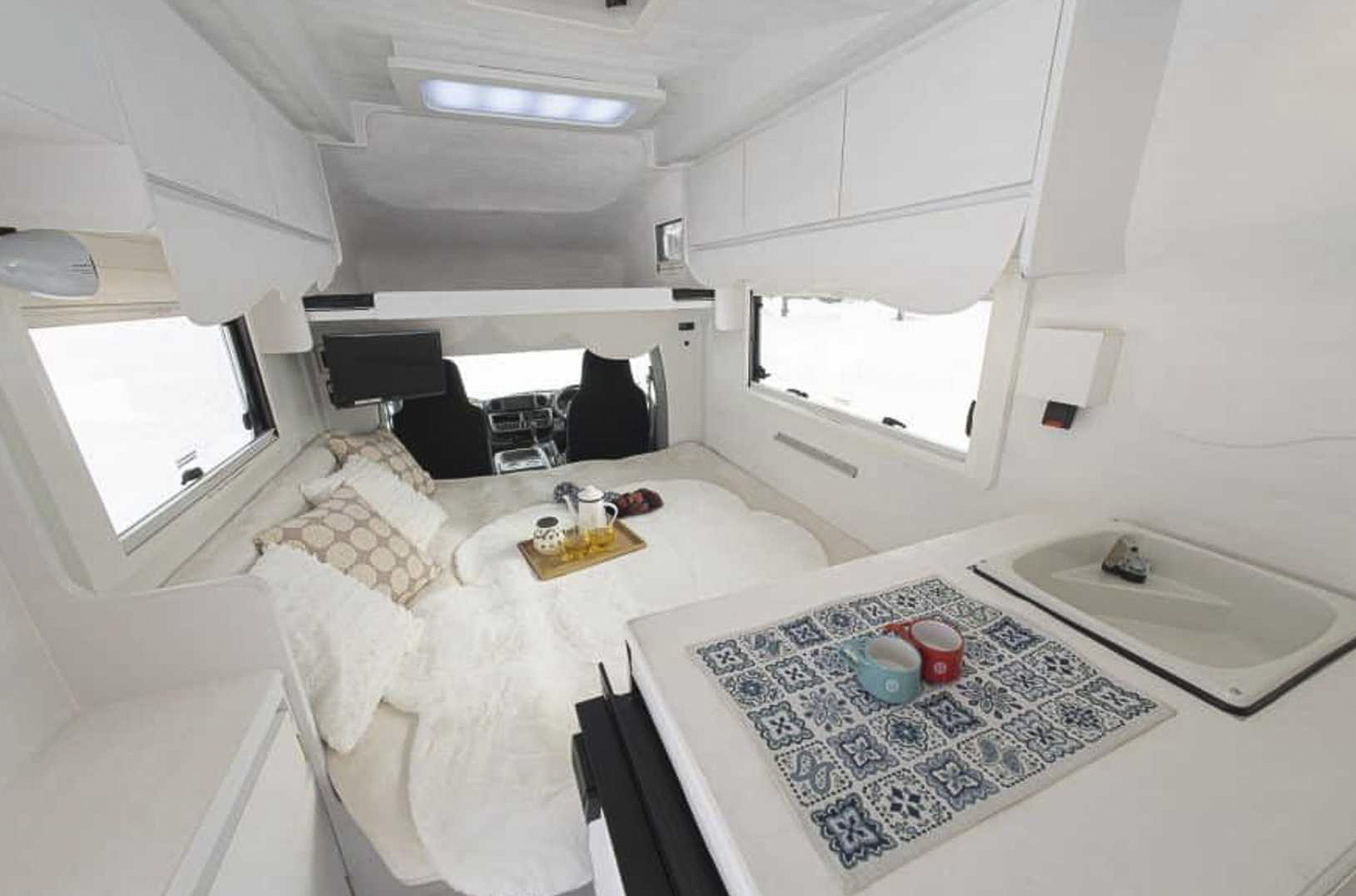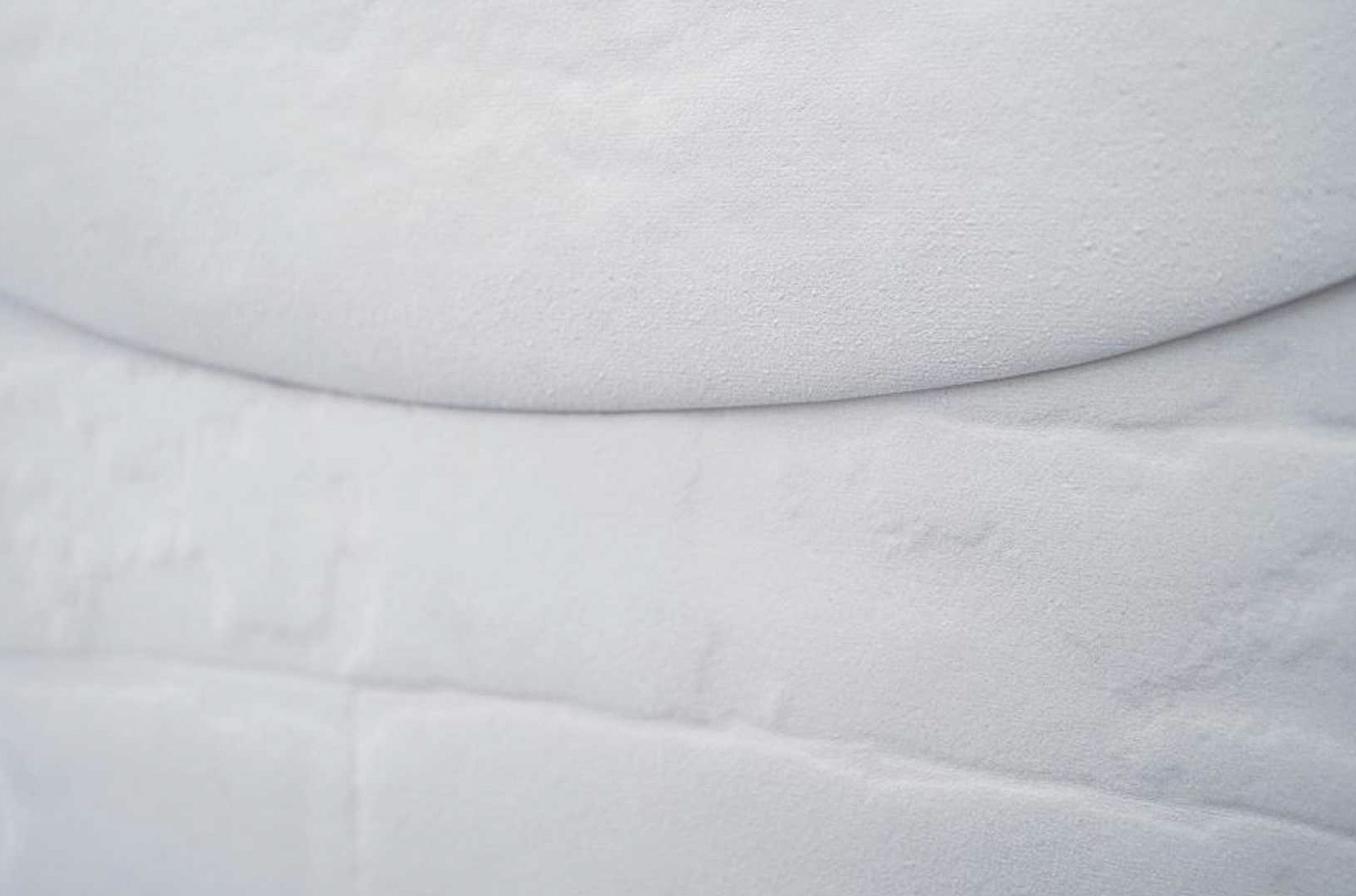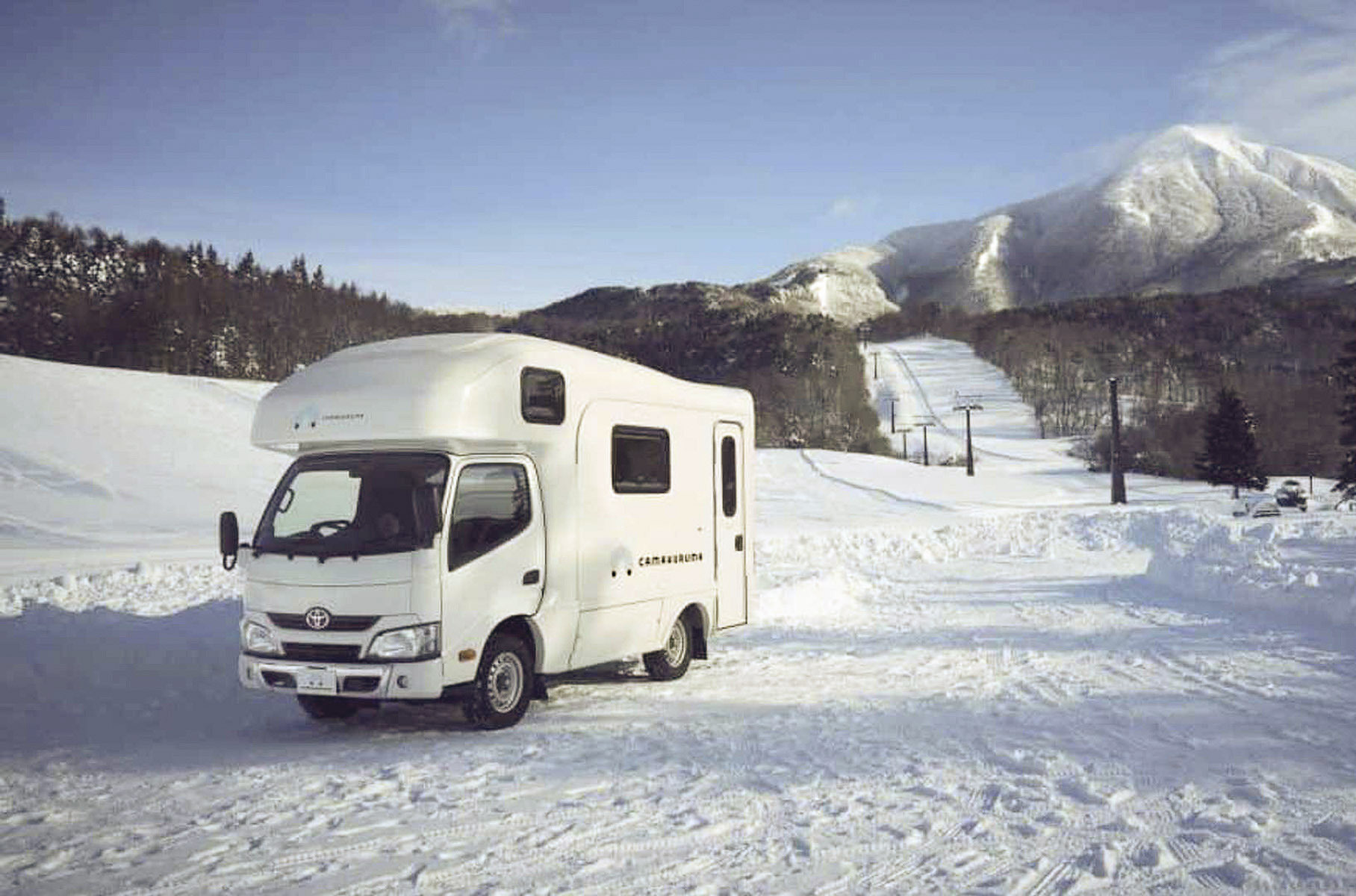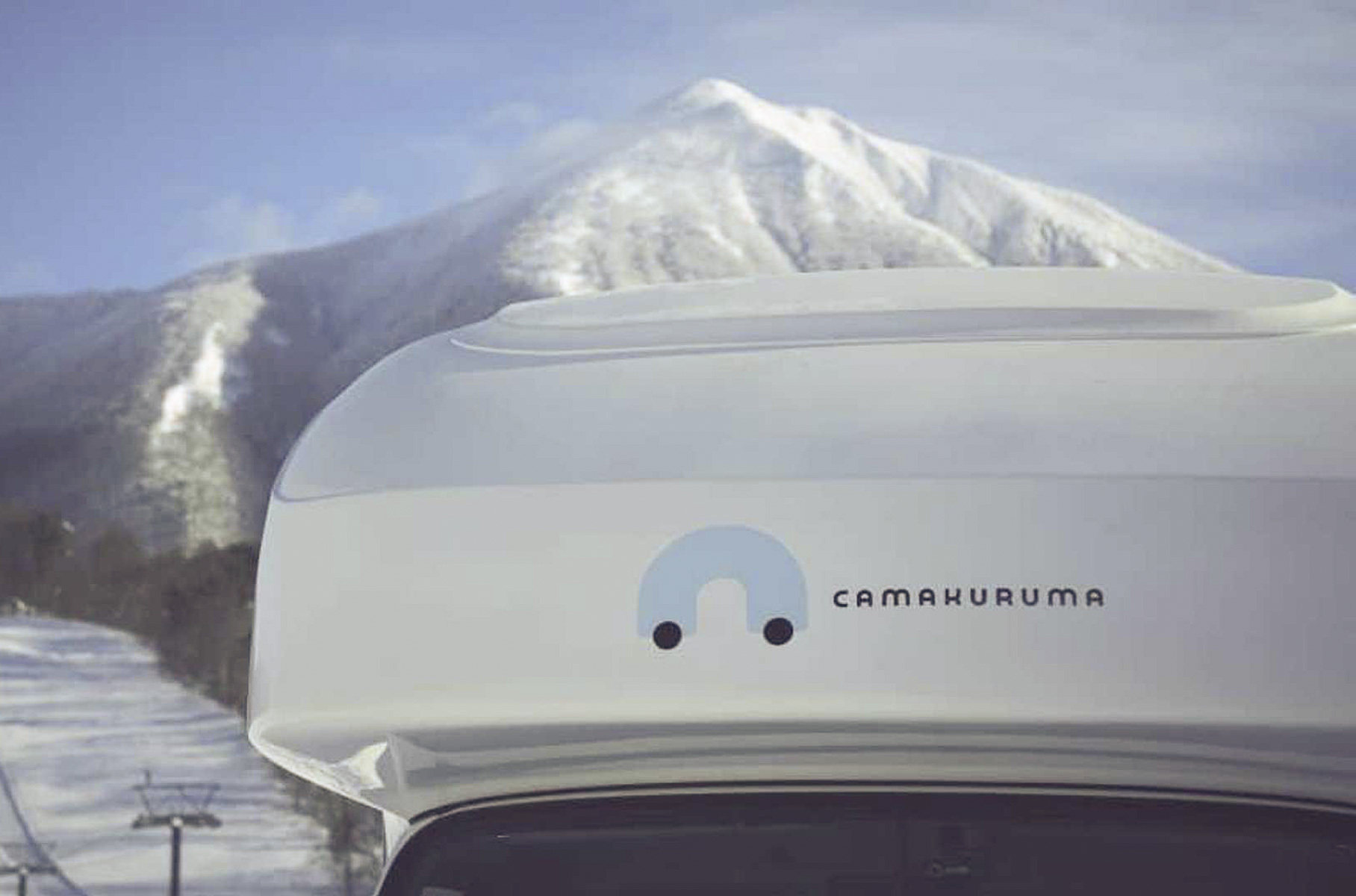 As planned by the creator companies, Camakuruma passengers will feel somewhere in the northern latitudes, wherever they go. This is facilitated mainly by the snow-white decoration of the walls and ceiling, which imitates an ice needle using Toyota's 2.5D printing technology.
Shelves for storage, sleeping places for four, a kitchen area and window blinds are also made in white, and accessories, as well as a black and gray driver's cabin and a TV, dilute the monochrome range. There is no toilet or shower in the motorhome, and the kitchen is equipped with only a sink. However, this is just a concept built for promotional purposes for the Hoshino Resort Alz Bandai ski resort.
Unlike the Japanese, Polish motorhome manufacturer Xpedition Pro has taken military vehicles, tanks and fighter jets as inspiration. The result is a camper based on the Iveco Daily 4×4 truck with a brutal exterior in camouflage colors, in which you can spend up to 10 days without worrying about the renewal of resources.
The most unusual motorhomes