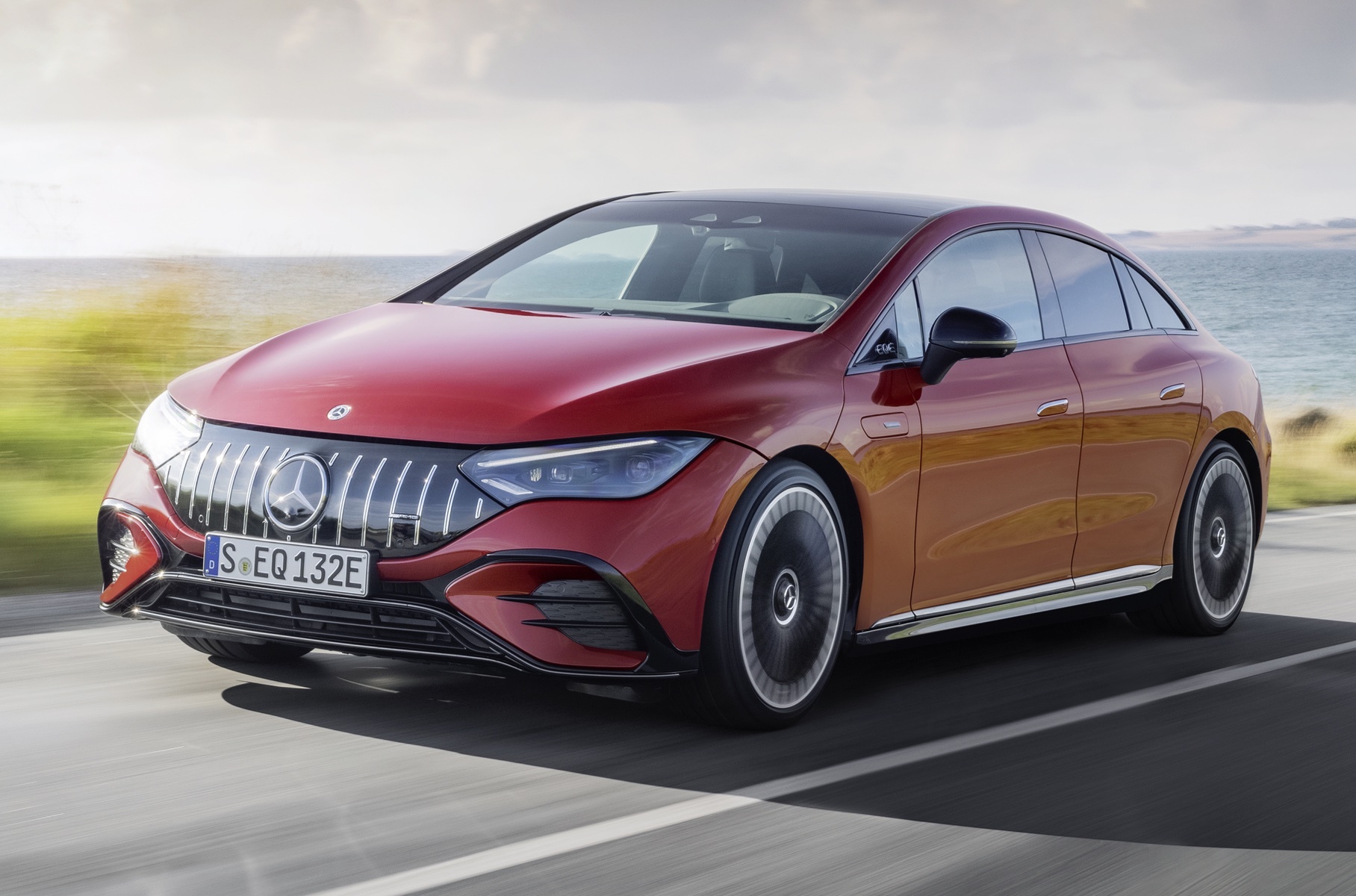 Both versions of the Mercedes-AMG EQE have several driving modes available, switching between which changes the output of the power plant. For example, in Comfort mode, 80-85 percent of the power is available, in Sport – 90 percent, and only Sport + provides 100 percent. In addition, in Sport and Sport+ the car squats by 15 millimeters, while in Comfort the ground clearance is adjusted automatically depending on the speed.
The rear wheels of sedans can turn up to 3.6 degrees, increasing maneuverability. Four-wheel drive is the same there and there – the "plus" in the name now means only "greater performance and improved dynamics".
Also, for the "charged" Mercedes-AMG EQE, Digital Light headlights are provided, which can "draw" navigation tips on the road. Optionally, you can order carbon-ceramic brakes, 22-inch discs and a Hyperscreen panel in the cabin, under the glass of which three screens are combined.