As revealed by the newsauto, the Government is making discreet – for the time being – conversations in order to bring to Greece a race of the crown of motor sports…. We want. Can we, or is there better money?

While there are 23 matches scheduled in her calendar F1 of 2022, there are a total of 25 tracks that have contracts with the management of the sport. So let's see how much each track pays to host its Grand Prix, to get a taste of the amounts?
Government: We are taking action for Formula1 in Greece

The Formula 1 season is getting bigger in recent years and the 2022 calendar is expected to be the one with the most tournaments to date, with 23 races scheduled. If the model succeeds there is a chance that the seasons will have even more races in the coming years.
There are 25 host countries / tracks, which have Formula 1 contracts with China and Qatar to officially start their cooperation in 2023. In addition, there has been a lot of talk about possible new locations such as Las Vegas.
Short-term contracts F1
There are several races for which the future is uncertain. There are also many organizers who have not yet sat down at the Formula 1 negotiating table. The Belgian Grand Prix, for example, has a contract until 2022 and a new deal is still being negotiated. The same goes for Monaco, Bahrain, France, Austria and Mexico.
Monaco has not yet announced a new contract, but it will be on this year's calendar, while nothing is known yet for the coming years. The Austrian Grand Prix, held at the Red Bull Ring, has an option for a multi-year extension. With Red Bull owning the track, it just seems typical to close a deal quickly.
Long-term contracts F1
There are some tracks on the calendar that have long-term deals with F1, and these are mostly tracks that pay a significant amount to host a Grand Prix. Qatar is an example, which has an agreement for 10 years from 2023.
Qatar pays 49 million euros a year for its contract, which is the highest amount on our list. Countries that they also spend so much is Saudi Arabia and Azerbaijan, while China, Abu Dhabi, Bahrain and Russia they also pay a significant amount of money.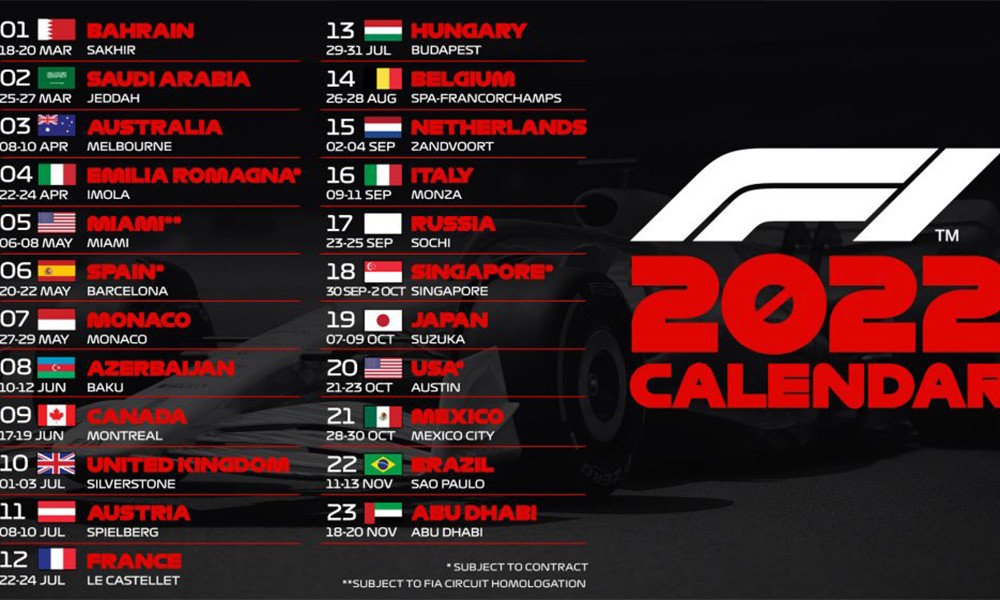 An addition to the calendar that has a slightly different arrangement is Miami, a new track / event for 2022 that will remain in the program for 10 years. F1 is working with the organizers of the race in the city, which means that the sport will bear some of the costs.
In total, the 22 hosting fees of the 2022 games amount to approximately 681,000,000 euros per year, which are collected by the company that manages F1.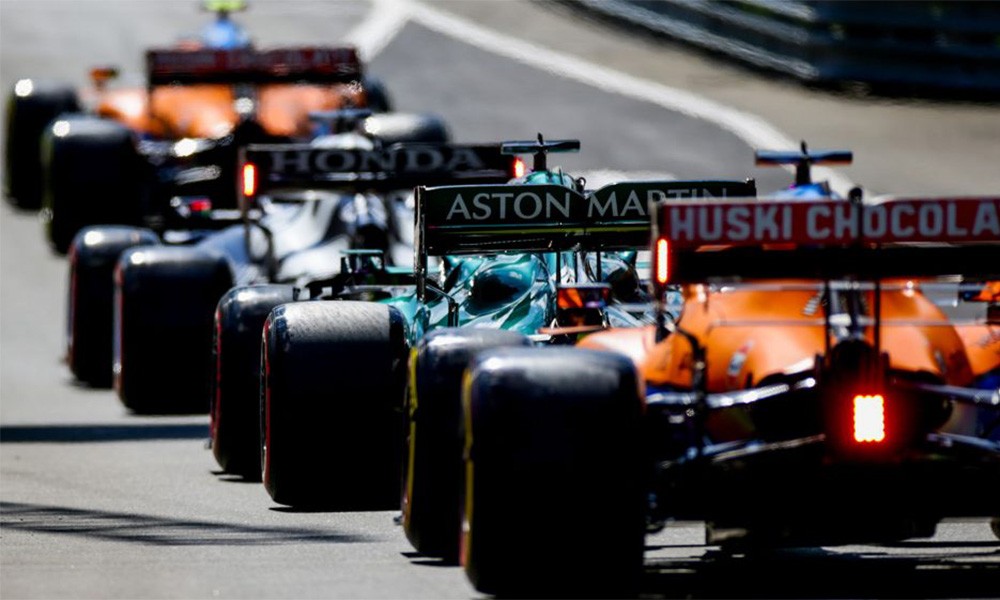 F1 Grand Price Track Contract
| | | | | |
| --- | --- | --- | --- | --- |
| Country | Track | Payment F1 | Contract | Comment |
| Bahrain | Sakhir | 41εκτ. euro | 2022+ | It will be renewed |
| Saudi Arabia | Jeddah | EUR 49 million | 2025 | Probably done in Qiddiya |
| Australia | Albert Park | EUR 31 million | 2023 | |
| Italy | Imola | EUR 18 million | 2025 | No contract has been signed |
| United States | Miami | Waiting | 2031 | The track is not yet approved |
| Spain | Barcelona | EUR 22 million | 2026 | |
| Monaco | Montecarlo | Waiting | 2021 | He is on the calendar waiting |
| Azerbaijan | Baku | EUR 49 million | 2024 | Renewed in 2021 |
| Canada | Montreal | EUR 27 million | 2029 | |
| France | Paul Ricard | EUR 20 million | 2022 | |
| Austria | Red Bull Ring | EUR 23 million | 2022+ | Possible multi-year renewal |
| Great Britain | Silverstone | EUR 23 million | 2024 | |
| Hungary | Hungaroring | EUR 38 million | 2027 | |
| Belgium | Spa | EUR 20 million | 2022 | A new agreement is expected |
| Netherlands | Zandvoort | EUR 30 million | 2023+ | Possible two-year renewal |
| Italy | Monza | EUR 23 million | 2024 | Updated in 2020 |
| Russia | Sochi | EUR 48 million | 2025 | Possible change of venue |
| Singapore | Marina Bay | EUR 31 million | 2028 | Updated this year |
| Japan | Suzuka | EUR 23 million | 2024 | |
| Mexico | H. Rodriguez | EUR 23 million | 2022 | |
| United States | Austin | EUR 23 million | 2021 | It is on the calendar under negotiation |
| Brazil | Interlagos | EUR 23 million | 2025 | |
| Abu Dhabi | Yas Marina | EUR 38 million | 2030 | |
| China | Shanghai | EUR 48 million | 2025 | It returns in 2023 |
| Qatar | Losail | EUR 49 million | 2031 | From 2023 onwards |
READ ALSO:
These are the fastest tracks in Formula 1
Singapore continues in F1 (+ video)
They target 39,000 spectators at the Red Bull Ring
See ALL the latest news happening at newsauto