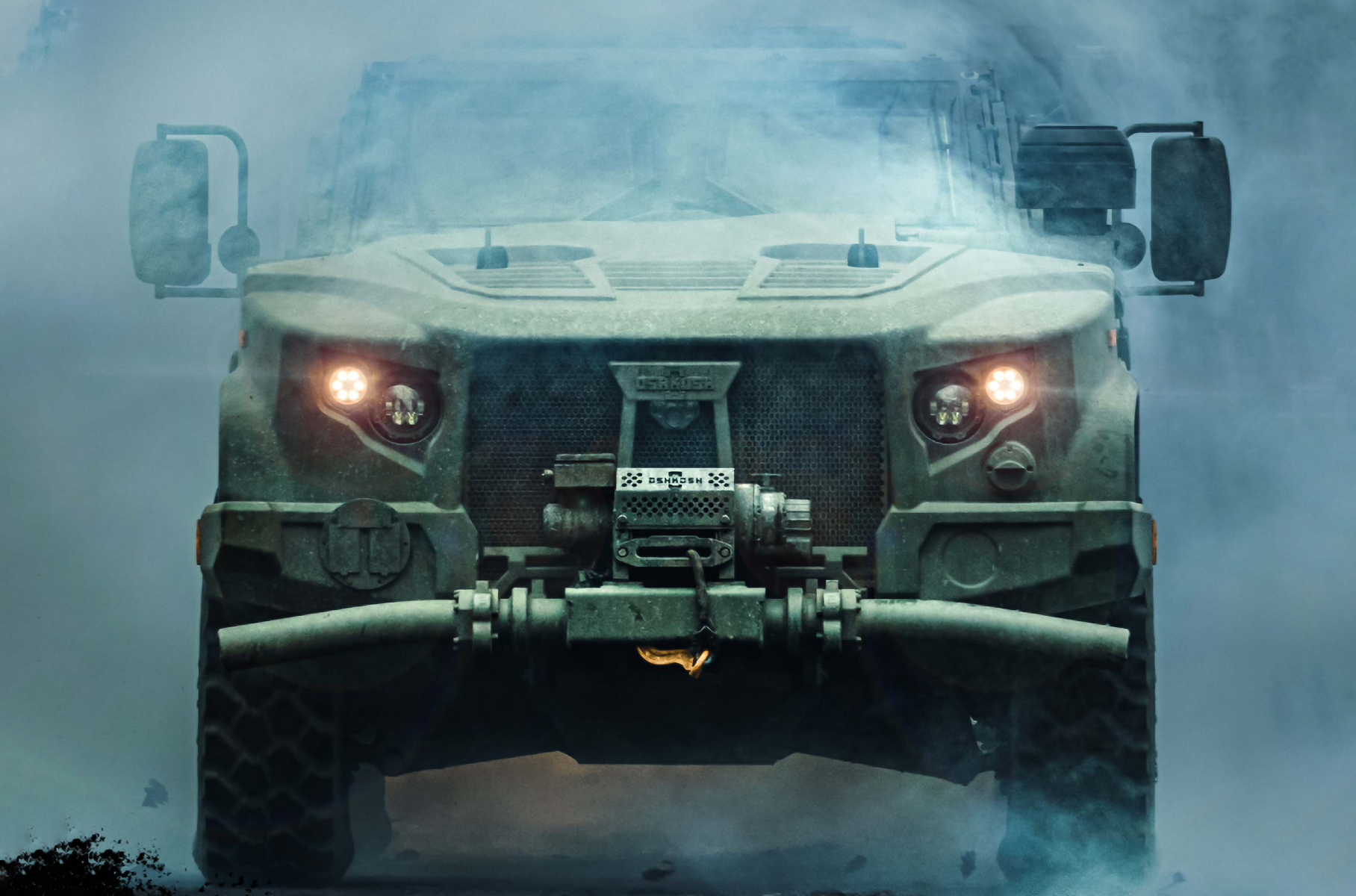 Oshkosh Defense, which provides off-road vehicles to the motorized units of the US Army, has introduced the first combined-arms light tactical vehicle (Joint Light Tactical Vehicle, or JLTV) with a hybrid power plant. The advantages of the machine are noiselessness and low fuel consumption, and in terms of basic parameters, including ballistic protection, it is not inferior to conventional JLTVs.
Like all Oshkosh JLTVs, the eJLTV hybrid is equipped with TAK-4i independent suspension, providing up to half a meter of vertical wheel travel. Engine parameters are not specified, but it is known that it is a diesel engine. On ordinary armored cars they put V8 6.6 (340 hp) from Gale Banks Engineering, based on the GM Duramax architecture. The hybrid superstructure includes a 30 kilowatt-hour battery and adds about 450 kilograms to the weight of the SUV, although it promises many advantages.
First, the consumption of the hybrid is 20 percent lower. Secondly, thanks to the sequential circuit, the car is able to move silently, and charging the battery from the internal combustion engine will take about 30 minutes. What's more, the tactical SUV can power external devices up to 115 kilowatts, which means there's no need to carry a separate generator. At the same time, according to the developers, if necessary, the hybrid system can be easily installed in old cars.
But so far, no such requests have been received from the US Army, so eJLTV was created on Oshkosh's own initiative – to show the technical capabilities. The development of a hybrid installation and adaptation took a year and a half. The system is suitable for all four variants of the JLTV, from a utility vehicle to a pickup truck and an all-terrain vehicle with heavy weapons.
Source: Oshkosh Defense
It is not necessary to bomb: Russian Typhoon super-armored vehicles and their competitors