The appearance of the anniversary Chevrolet Corvette C8 70th Anniversary was revealed before the premiere. One of the users of the Corvette Blogger profile forum discovered a bug in the Chevrolet configurator and managed to save the images before the programmers fixed the error. According to preliminary data, the special version will be based on the 2023 Corvette Z06, but will feature a unique livery with stripes, carbon fiber wheels, and special decor with the number 70.
According to Chevrolet's configurator, the 70th Anniversary Corvette will only be available in two colors – White Pearl Metallic or Carbon Flash Metallic. Dark stripes will run through the entire body of the car, and 70th Anniversary nameplates will appear on the doors and bonnet.
Other features of the special version are carbon fiber wheels with red rims, bright red brake calipers and a carbon fiber spoiler. In addition, special Corvettes will have red seat belts, GT2 sports seats with red stitching and black and white trim, and 70th Anniversary badges will decorate the door sills, steering wheel, seats and audio system speakers.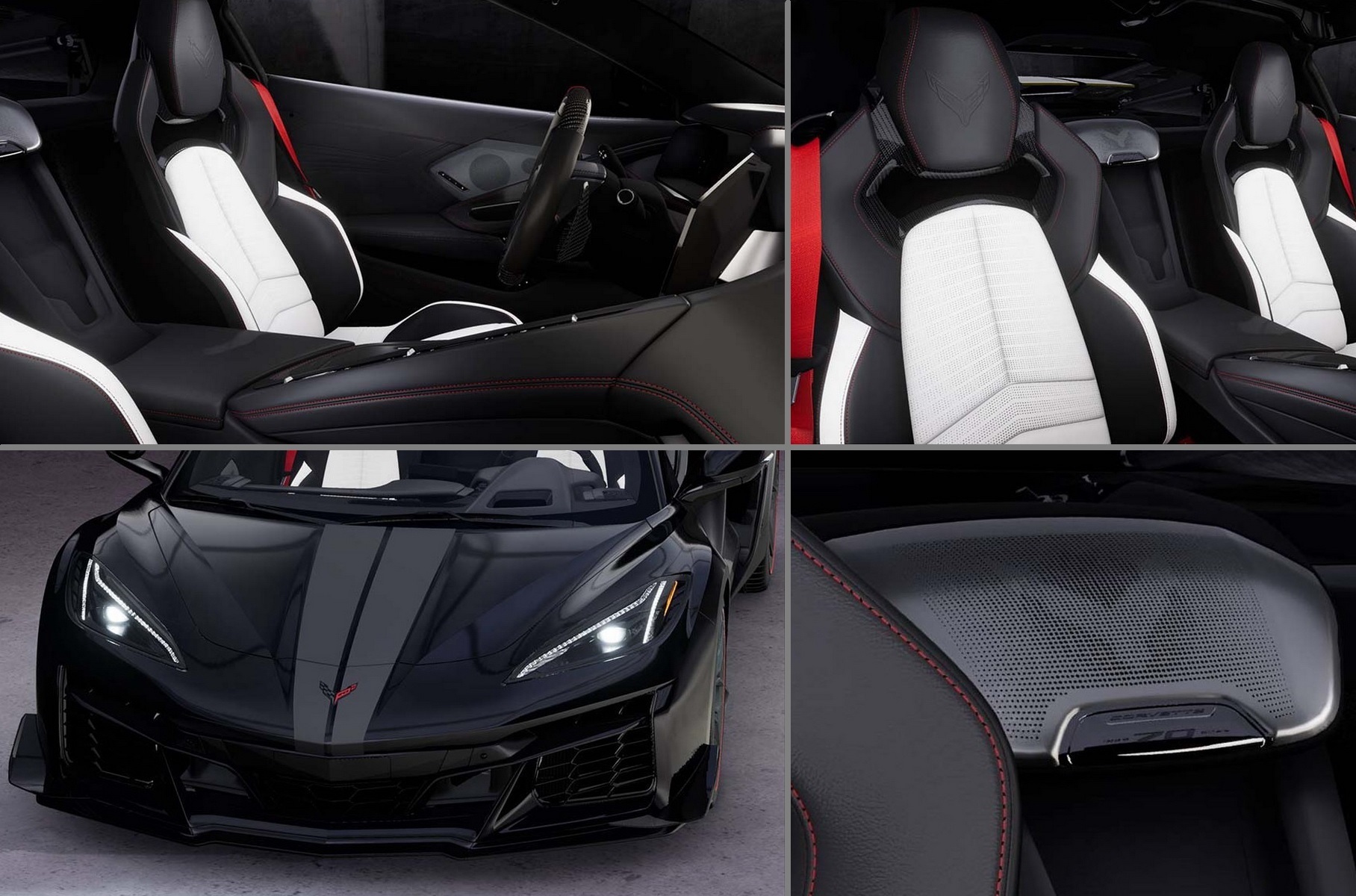 There is no information about technical improvements – probably, the anniversary mid-engined supercar will be identical to the regular Corvette Z06. This means that a 670-horsepower (623 Nm) naturally aspirated 5.5-liter V8 engine will remain under the hood, and thrust will be transmitted to the rear axle through an 8-speed "robot".
So far, General Motors hasn't even revealed the price of a regular Corvette Z06, but fans are waiting for the full price list for the 2023 supercars by early May. At the same time, information about the anniversary Corvette 70th Anniversary Edition may be confirmed, although due to the leak, the debut may take place earlier.
What Joe Biden drove: the main cars of the President of the United States