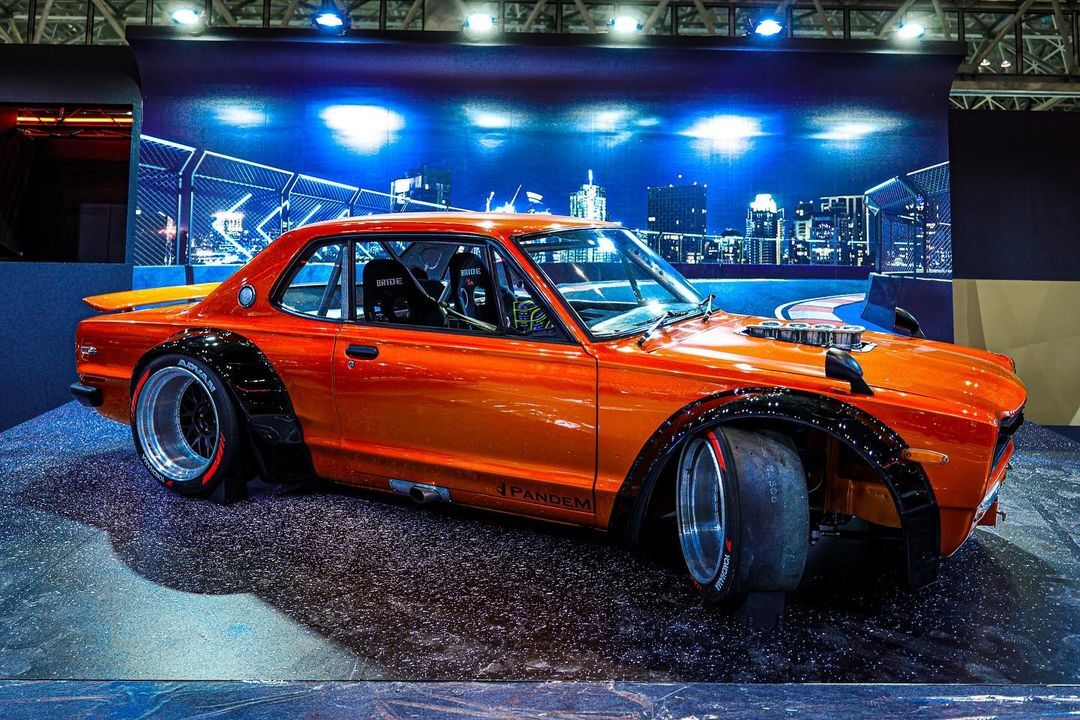 The history of the Nissan Skyline GT-R began on February 4, 1969, when the KPGC10 generation model was introduced. Today, the car, nicknamed Hakosuka, is a collector's item, which did not stop the famous Japanese drifter Daigo Saito from turning a historical copy into a very unusual and stylish drift car. On which the pilot intends to personally race this year.
Painted in bright orange, the coupe received a Rocket Bunny body kit, spoked wheels with Yokohama tires, and a roll cage, a Bride racing seat with multi-point harnesses, a new carbon-fiber center console and front panel instead of the standard trim. But the main feature of Hakosuka was the engine.
Instead of a 160-horsepower 2.0-liter engine, a Dodge R5P7 engine appeared under the hood, which is used in the NASCAR racing series. The V8 engine driving the rear wheels is mated to a four-speed RTS GForce gearbox.
Technical improvements are complemented by Wilwood brakes, as well as a drift-specific suspension with a large eversion of the front wheels. The premiere of the new Nissan Skyline GT-R by Daigo Saito took place at the Tokyo Motor Show. The Japanese himself, despite the fact that he is the pilot of the Toyota Gazoo Racing team, plans to participate in the car in the national drift tournament.
"Skyline" as art